Birthday Flowers for a Colleague
You've had the birthday collection, everyone already signed the card and now all you need is a present. How about a gorgeous freshly made bouquet of flowers delivered directly to your office! Choose from a selection of vases to send with the flowers for a superb office display.
Amazonia
Save £7 (26%) with FREE Delivery
Order NOW
for guaranteed delivery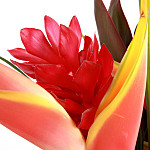 Bestsellers
- Birthday Flowers for a Colleague
Track your order
Customer Satisfaction
5 star
(98903)
4 star
(24229)
3 star
(470)
2 star
(9357)
1 star
(8995)
We ordered the flowers for a work colleague who is off sick and she was thrilled with the flowers and said how lovely they were.
Service rating : Very efficient and straightforward
Product : Our colleague was thrilled with the flowers and said they were gorgeous
Cannot fault Serenata flowers. They were in contact with me throughout via email and text, telling me when the flowers had left their depot, that they were on route and that they had been delivered. Fantastic. The prices are so reasonable too. I've ordered flowers for a colleague and went to Serenata. Have been telling folk about the website, the choice of flowers for different occasions and the great prices too.
Service rating : Easy to order and impressed with the next day delivery as I ordered mid afternoon the day before.
Product : Did not see the flowers myself but the colleague who received them said they were beautiful - she loved the roses especially.
Service rating : Very easy and efficient way of sending flowers... loved it.
Product : Unfortunately I cant comment on the actual flowers as I simply ordered them on behalf of a colleague... so I have not seen them, but they were very much appreciated and lifted up her spirits at a difficult time.
Service rating : Terrific follow up regarding delivery process and confirmation
Product : My colleague was delighted by the beautiful bouquet and said it cheered her up all week. Thank-you
Service rating : It was useful to have a text confirming the flowers had been delivered
Product : These flowers were for a bereaved colleague and she has not returned to work yet so I can't comment on what the flowers were actually like. Thinking about the cards on the website, it would be good to have a suitable design for a sympathy card eg something in pale purple/white with a message like 'Thinking of You'.
Colleague Birthday Flowers with Free Delivery
It's your colleague's birthday and you are not sure what gift to get for them. You hang out together almost every day, and yet you can't think of what to get for them as a gift. Choosing an appropriate gift for a colleague can be tricky. You want to give something sweet as a friendly gesture, yet you don't want anyone to get any wrong ideas. They might already have the watch you are considering. They may not be an avid reader. There are just so many possibilities that the gift will go unappreciated and underused. Of course, you also have a budget to worry about. That's where you need to be 'professionally correct', and that's when a perfectly created bouquet of birthday flowers for colleague can save you. We have an amazing assortment of birthday flowers and bouquets created to serve as the perfect office display.
Now flowers may symbolise love, but the way they are arranged together has a lot to do with the impression they make. There are bouquets that you just can't mistake as a present from anyone but your colleague. Imagine a vase of white and yellow flowers with a mix of violet, or a bouquet of summer flowers such as pink carnations and daisies. You know they would look amazing on the workstation. That is what makes them perfect colleague birthday flowers!
Cast an Impression with Birthday Flowers for Colleague
Do you know how different flowers and even different colours of the same flower symbolise a different emotion or feeling? Well, you don't have to know all that. Just look at the collection we have and you will get an idea of how each of our bouquets has this unique appeal that is very different for a bouquet we have for other occasions such as weddings or birthdays. That is something only expert florists can do for you. With our unique array of birthday flowers for colleague, you can impress your colleague, or more importantly, your boss. You can send the guy on the big chair a big fat bouquet or box of classic pink roses on the behalf of your whole team as well. And you know it's a good day at work if the boss is pleased and happy!
We have a diverse range of colleague birthday flowers so that you can choose the right one for your colleague. Whether it is a senior employee colleague approaching retirement or a younger team member, we have a bouquet, basket, and box that perfectly match their taste and preference. You don't have to know them too well to find the right birthday flowers. Just go with your guts and SerenataFlowers.com to deliver your floral wishes. Always with free standard delivery and flower delivery available 7 days a week.