Flower Delivery to Crownhill
Colourburst
Save £5 (20%) with FREE Delivery
Order in the next 4 hours 55 minutes for delivery TOMORROW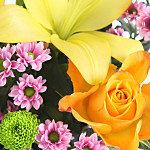 Track your order
Customer Satisfaction
5 star
(98903)
4 star
(24229)
3 star
(470)
2 star
(9357)
1 star
(8995)
Service rating : Thank you so much
If noted I have used your service about 8 times now & love you :-) & won't use anyone else now
I have a busy next 6 months of celebrations including 3 births :-)
2 special birthday
2 special anniversary
And I will be using serenata as you are so fabulous
Product : Beautiful & still going I've been told
Service rating : ooooooooooooooooooooooooooooooooooooooooooooooooooooooooooooooooooooooooooooooooooooooooooooooooooooooooooooooooooooooooooooooooooooooooooooooooooooooooooooooooooooooooooooooooooooooooooooooooooooooooooooooooooooooooooooooooooooooooooooooooooooooooooooooooooooooooo
Product : oooooooooooooooooooooooooooooooooooooooooooooooooooooooooooooooooooooooooooooooooooooooooooooooooooooooooooooooooooooooooooooooooooooooooooooooooooooooooooooooooooooooooooooooooooooooooooooooooooooooooooooooooooooooooooooooooooooooooooooooooooooooooooooooooooooo
Service rating : Smooth and very quick, thank you
Product : Sorry. What is a twilight?
Service rating : I was kept updated with my order I found this service reassuring
Product : The flowers were for a very dear friend she text me right away to thank me for the beautiful flowers I didn't see them myself
Extremely good and efficient service. I was kept informed of every step through to delivery
Happy with the service arrived in good time
Very good service quick and good quality product just what I was looking for
Flowers online near Crownhill
Ordering flowers online is simple. At SerenataFlowers.com we've created an easy to use and totally secure online flower shop you can access 24 hours a day, seven days a week. To send flowers in Crownhill, simply browse our selection of bouquets, pick the one you want and pay using your credit or debit card. Our skilled florists in Crownhill will then turn your order into beautiful reality using only the freshest flowers, and deliver it the next day to any address. And all this can be done with just a few clicks of your computer or smartphone!
Florist in Crownhill
Flowers each have their own special meaning, and at SerenataFlowers.com our skilled florists in Crownhill understand the symbolism of roses, carnations, dahlias and daisies. No matter what message you want to send, our florist online can take your order 24/7, and turn it into something truly beautiful. Our florists can then arrange for a special next-day delivery service that ensures your blooms arrive in perfect condition and as fresh as the day they were picked. You can do this all from the comfort of your own home, just let our florists take care of everything else.
Flowers sent online next day to Crownhill
Delivering flowers in Crownhill is something that our florist specialists are very good at. At SerenataFlowers.com, we only use the best flowers delivery service to ensure that your blooms arrive in perfect condition and as fresh as the day they were picked. We can ship flowers to any address in Crownhill for next-day deliveries, seven days a week. And all you have to do to make sure your flowers arrive on time is to pick and click from our online selection, and order a flowers delivery to your chosen address. Why not treat someone special – or even yourself?
Beautiful flowers in Crownhill
What's your favourite flower? Are you a rose lover, or do you prefer something a little more exotic like a delicate orchid? At SerenataFlowers.com, our skilled florists are passionate about flowers, and can create a floral display for any occasion. If you're looking for flower delivery in Crownhill then it's never been easier to order orchids or click on carnations from the comfort of your own home. Our flowers online gives you the perfect opportunity to brighten up someone's day. Or why not treat yourself?