Retro
Remedy the post-modern malaise of your favourite space cadet with hyperreal hues and retro decadence. No nouveau kitsch home would be complete without these flamboyant parodies of aesthetic consciousness that pay tribute to fabulous Fifties style and space-age Seventies glamour.
Twist and Shout
Save £5 (10%) with FREE Delivery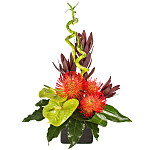 Order in the next 14 minutes for delivery TOMORROW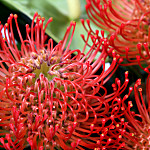 Track your order
Customer Satisfaction
5 star
(99048)
4 star
(24254)
3 star
(470)
2 star
(9368)
1 star
(9007)
We have used Serenat on a few occastions now - getting flowers to our golleagues for various occasions. On the latest occastion the on-line system wasn't working properly so I couldn't print all the information I needed. As a VAT registered organisation it is important that I can dis/prove the VAT element of all purchases and provide our directors with a tax document to authorise for payment. This wasn't possible on this occasion and your system should allow for a retro-spective view of confirmations etc.
Order process is very straightforward and the level communication regarding the order and the delivery process is excellent. The only improvement I'd have liked on the website was to be able to search for flowers by colour theme - I couldn't see any way to do that.
Excellent customer service - when I contacted Serenata to change my delivery instructions they replied almost immediately.
Website was easy to navigate. Choice was excellent. Pricing was very reasonable. Delivery was on time with no issues.
Flowers were lovely and lasted a week but I opted for a balloon to be sent but instead a chocolate bar was sent.
Good quick service, people who have received them have been pleased with quality of flowers and service
The site worked to perfection. Had Amazon voucher and took me to site and was simple to use from there.
Are you tired of getting your wife or loved ones the same type of flower arrangements all the time? Do the flowers that you get from other flower shops seem to loose their sharpness in color within the week? If you are just looking for something a little different, serenata has something for everyone.

Serenata Flowers' retro flowers are just what you are looking for. With vibrant eye popping color and styles, Serenata's retro flowers fit the bill. With styles from the fifties to the seventies, they have everything you can think of. Choose from 30 different arrangements like the Narian Dream, One Love, Oriental Breeze, Ocean Whisper, Sugar Hill, Twilight, and Scented Pleasure. Just like any other services from serenata, you can rest assured that if you are not happy with your retro flowers you will receive 100% money back guarantee, with the best customer service available and the ability to ship anywhere in the world.

If you would like to add a little something more with your order, you can. Serenata also provides you with an array of gift-wrapping services; to personalize your order more, they offer products like teddy bears and fine wines to go with your choice of retro flowers. In addition, you can be sure that when you place your order they will be on time, every time. The possibilities are endless with serenata flowers. So why not order a bouquet today and make someone's day very special today!