Malbec
Serenata Wines, a prominent online wine company, offers the greatest variety of Malbec wines. Malbec, a full-bodied red wine from the Bordeaux region of France, is valued for its rustic versatility. With a bouquet of blackberry and plum, this is a wine best paired with red meat, barbeque, and Italian food, as well as Mexican, Cajun, and Indian cooking.
Bernard Remy Champagne - Carte Blanche Brut NV
Save £44.99 (0%) with FREE Delivery
Order NOW for delivery on
Monday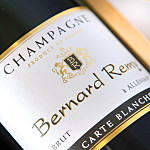 Track your order
Customer Satisfaction
5 star
(131)
4 star
(32)
3 star
(2)
2 star
(12)
1 star
(17)
First time I have used Serenata. It was a gift for a friend and service was excellent. I was kept informed of the delivery and best of all my friend loved the wine!
Service rating : Easy to order online and the delivery arrived promptly. However the gift was left on the doorstep of the intended recipient and not found until later that evening; I think this is not secure and the delivery should have been left with a neighbour instead.
Product : The wine was a gift and I was told it was 'lovely'.
The quick delivery times appealed
Ordering was easy. Packages offered the right amount of choice. Speed of delivery and progress up-dates on order were exemplary. One of my best/easiest on-line experiences
Excellent communication & information re. delivery process.
Service rating : The courier did not deliver on the appointed day. Serenata e.mailed to inform me that the delivery had not been done. When I phoned they tracked to order down and ensured it was delivered the next day. Without asking they offered a 20% discount for the delivery. Very good customer service by Serenata after being let down by their courier.
Product : It was a gift to someone else, so cannot say what it was like
Service rating : Excellent communication & information re. delivery process.
Product : Told it was beautiful by the recipient.
Where their exquisite taste in wine and luxury match their website, SerenataWines.com can arrange gifts for all occasions, and with 100% satisfaction guarantee, it will be hard to find a better deal! If you are looking to spoil yourself with something that has a unique class, you can find a Malbec, one of France's best kept secrets, a full body wine that has been perfected in Argentina. With the help of the country's sun-drenched climate, the Malbec's fruit flavors of plum and blackberry have been enriched to give it a scrumptious jam-like taste! As one of the best up and coming red wines, Malbec is something you do not want to miss.

Now while your Malbec is being packaged by their luxury gift giving service, one click and you are at Serenata Chocolates' collection where you are greeted by delectable choices of special offers to send your taste buds wild! With everything laid out so accessibly, looking for something in particular is no problem at all!
Now take a look at the delicate and vivacious flowers that brighten up anyone's day! With award winning delivery, bouquets for all occasions, and a website that gives you the choice to search by price, occasion and more, there is no way you could be disappointed!

Equipped with flowers, chocolates and wine for all under £50, all ordered online within ten minutes and delivered anywhere in the world, luxury is never far away!