With Father's Day just around the corner, now is the time to start planning a great gift for one of the main men in your life!
Held on the third of June, this date honors both fathers and father figures in the UK.
It celebrates a paternal bond, a friendship and the influence of father's in society. Asides from a date that is celebrated in the UK, Father's Day is also celebrated widely in other parts of the world and was originally installed in the United States in the early 20th century to complement Mothering Sunday.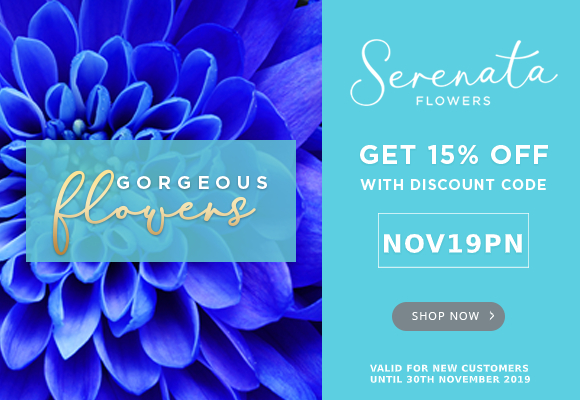 Hampers are a well-received, versatile and cost-effective idea – you can make them as extravagant or subtle as you desire.
From baskets brimming with fancy biscuits, mouthwatering cheeses, unusual ales and moreish chutneys, to hampers bursting at the seams with chocolates galore – there are a number of taste-tantalizing options to choose from.
Here are few options from SerenataFlowers.com
1. Chocolate Hamper
Whether he's constantly stealing your chocolate or has a bit of an obsession with sweet treats, a chocolate-inspired hamper is the way forward. Choose from white and milk chocolate to dark varieties. If he's a bit of a connoisseur, opt for cocoa nibs, raw chocolate, and fruit-infused options instead.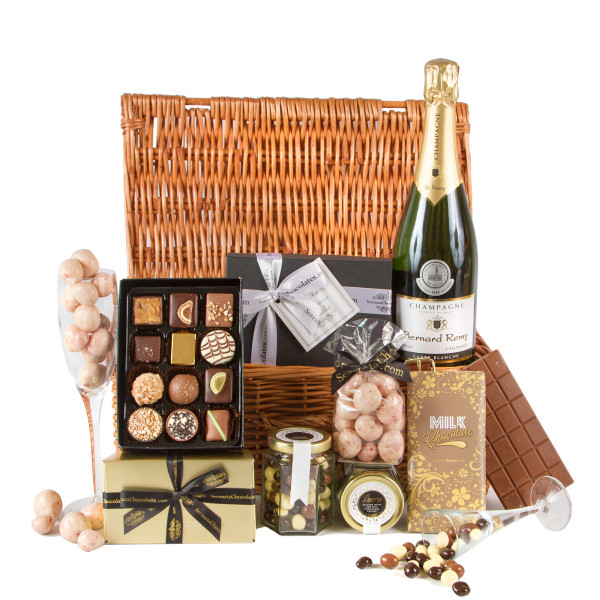 2. DIY hamper
Dads are always doing DIY around the home.
Whether it's fixing a broken cabinet, constructing a shower rail or adding a few new shelves to the wall, a Father's Day hamper brimming with handy tools is something he'll love! It will also be extremely useful if you need him to fix something in the very near future…
3. Cheese and Ales 
You can't go wrong with a hamper housing an assortment or cheeses (the smellier the better), ales and chutneys.
Regardless of whether he chooses to devour it on the day or save it for a special occasion, this is a gift he certainly won't refuse!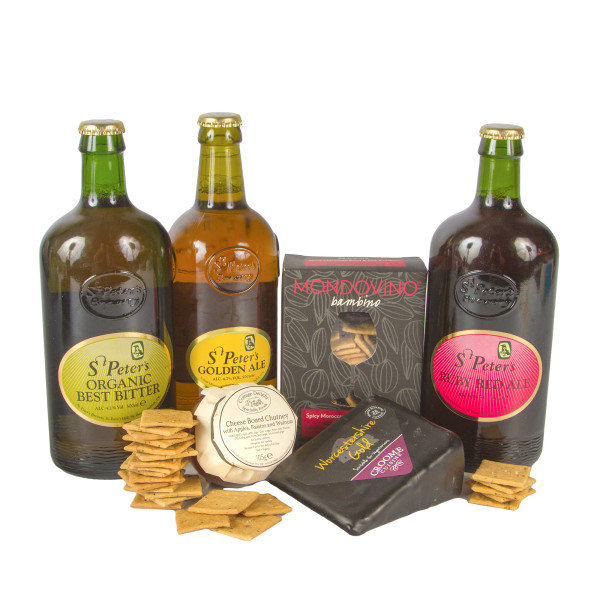 4. Wine and champagne
Looking for Father's Day hampers suited to those who enjoy the finer things in life? Look no further than a wine and champagne hamper. If you know his favorite wine, create a bespoke hamper.
If you're unsure and don't want to spoil the surprise, opt for a mix of beverages.
5. Health food Hamper
If he's more health conscious than hungry for sweet treats, a health food hamper is guaranteed to get you in his good books.
From protein shakes to energy bars, to luxury nuts and herbal teas, there are plenty of options to choose from. You can even throw a gym towel into the mix.
6. Gym enthusiast
If your dad is a bit of a gym pro, help him to stay in shape with some gym-inspired goodies. Hampers don't have to be filled with food alone, and weights, a sports watch, an iTunes voucher (for his workout playlist) and a few energy drinks are certain to come in handy!
7. Spa-inspired hampers
It's not just the ladies that love a spa day as the modern-day man enjoys to pamper himself just as much!
From muscle relaxing bath salts to manly smelling candles, there are plenty of masculine products available.
8. King of the BBQ
It's getting closer and closer to summer and what better way to celebrate the sun that with a BBQ. A BBQ hamper containing everything from spicy sauces to recipe books and essential tools, making it a great way to say Happy Fathers Day!
9. Man's survival kit
Whether it's the man flu or he's jetting off on an adventure, a survival kit containing must-have items such as energy-boosting 'on-the-go' snacks, immune-enhancing treats and flu-fighting goodies is a great idea!
10. Gardening Hamper
If your dad is a green-fingered connoisseur, give him something that will help him to get the garden looking in tip-top condition just in time for summer! Fill it with gardening tools, plant food, packs of seeds and a pair of knee pads! You could even throw a small bonsai tree into the mix.
These thoughtful Father's Day hampers are perfect for those who can't quite resist chocolates, are fans of ales and fine wines, love cheeses and also the health conscious.
Why not make this Father's Day extra special by choosing any one of these great gift ideas?
What sort of hamper would you opt for given the choice? We'd love to share your inspirational Father's Day ideas…