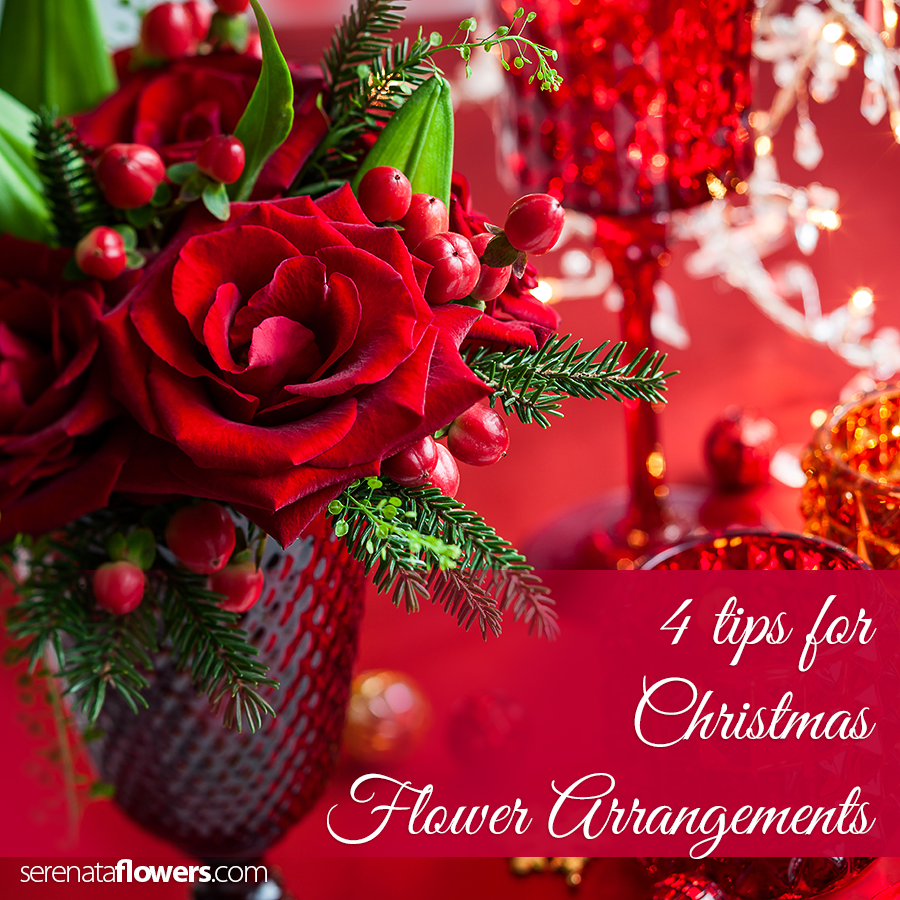 Whether you're already experienced in the art of flower arranging or you've never before attempted to customise a bouquet of flowers, the strong themes and imagery surrounding Christmas make it the perfect time of year to have a go.
It's easy to incorporate some festive cheer into your flora, so get creative and use these ideas to get you started:
1. White and red display
Nothing says Christmas like the classic combo of white and red.
Channel the sweet stripes of a stick of candy cane or the velvety suit of Father Christmas. Roses are a good choice, as are amaryllises.
Get a couple of bunches of a nice deep red colour and the closest to white cream you can find and arrange them randomly in a vase for instant seasonal style.
The traditional Christmas plant the poinsettia is most commonly seen in red, but you can get white varieties too so why not go for a festive double whammy by creating a classic colour combination using the ultimate Christmas bloom.
2. Add clippings from the tree and other evergreens
Take a bouquet from ordinary to merry with the addition of wintery cuttings from evergreens.
If you found you had to trim your Christmas tree a tad to balance out its shape, put those trimmings aside and slot them into your flower display or take some from your garden. Pine cones are another quick and easy festive extra that you can nestle between flower heads or place at the base of a plant pot.
3. Combine with candles
Candles often appear at this time of year, providing cosy winter atmosphere as well as delicious familiar scents. Arrange some flowers around one or more candles for a Christmas centre piece that can be as unique or traditional as you desire.
4. Christmassy containers
It's not only the flowers themselves that can be adapted to create a floral Christmas decoration.
Choosing to arrange them in a festive container is the easiest route to flower/Christmas decoration success.
A fun sleigh shape is good for small short-stemmed cuttings or simply find vases in seasonal colours or with patterns like snowflakes and stars. Covering the outside of a container with candy canes is extremely effective, and with just a quick tie of a ribbon, so simple to achieve.