Humble and under-estimated carnations – find out everything about these wonderful flowers on our pages, brought to you by SerenataFlowers.com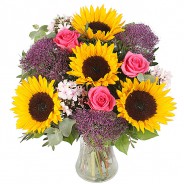 Summer is here and it's time to start decorating your home with fresh blooms, planning picnic in a park and enjoying the great outdoors! We can certainly help with the flowers – here is a round up of our most popular summer bouquets, available with free next-day delivery anywhere in the UK. Choose from vibrant carnations in all the bright colours of summer, fragrant freesia, delicate pastel roses or the popular lilies that will bring the smell of summer indoors.  Let's not forget about Sunflowers! We have a wide range of...
read more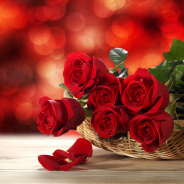 Valentine's Day is celebrated around the world every year on February the 14th and is a time when those in love display their feelings through gifts, dates and flowers. The history of Valentine's Day Valentine's Day began many years ago and is thought to have come about due to Saint Valentine of Rome. Saint Valentine was imprisoned in Rome for illegally marrying soldiers to their loves despite the fact they were forbidden to marry by the state. The Roman Emperor believed that once married, men made terrible soldiers and as a result put a ban...
read more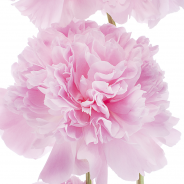 Carnations are flowers for all those born in the month of January. With its delicate and durable flower, the carnation – scientifically known as the Dianthus caryophyllus is full of history and tradition. With its scientific name translating to 'flower of love' and 'flower of the gods' (depending on translation) it has been loved and used for centuries around the world. Carnation is one of the oldest flowers on earth and is most loved due to its clove like scent and ruffled appearance. The history of the carnation dates all the way back to...
read more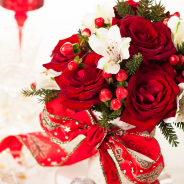 It is January and the festive cheer of Christmas has been and gone – along with all of your colourful Christmas decorations. But that is no reason for your home to look dull and lifeless. January is a time when some of the most beautiful flowers come into bloom – take advantage of this and bring them into your home this New Year to brighten up your abode. Here is a list of some of the most popular flowers available which are perfect for the January blues. 1. Peruvian lily Whilst these lilies are originally from South Africa they are now...
read more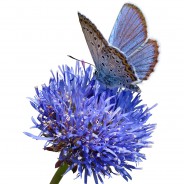 They say that there is a flower for every occasion … and they are certainly not wrong! From anniversaries to celebrations, Christmas parties to birthdays, floral bouquets can be the perfect gift on so many occasions. As well as matching a number of different events, flowers also represent a great range of different emotions and symbolise different things. Each month of the year even has its own flower and these are popular choices for birthday bouquets. But just what does each flower mean? January Flower: carnation Meanings: love and fondness...
read more