Chocolate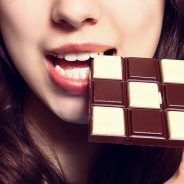 Despite being a small country, Belgium is certainly renowned for its chocolate. In fact, some say nothing quite beats the taste of this creamy delicacy – although we'll let you decide on that! History of Belgian Chocolate In the 17th century, when the Spanish ruled Belgium, voyagers from South America brought cocoa beans into the country and introduced them to the Belgian community. At this point in time, chocolate was regarded as a luxury and was typically used in the creation of hot chocolate beverages and offered to new visitors. When the...
read more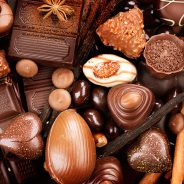 Chocolate, a sweet almost everyone adores, comes from the Aztec word "xocolatl", which translates to bitter water. Once a sour drink, it's now something we crave, find comforting and delight in eating. Today, it's available in almost every percentage, flavour and label – including overly sweet varieties, handmade bespoke options and raw, health-beneficial assortments. Chocolate boasts over 4,000 years of history and although it's now classed as a sweet treat, it was once consumed as a bitter drink. Research indicates it originated as early as...
read more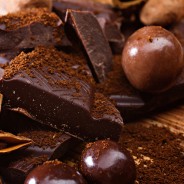 We are all guilty of nibbling on a bit of chocolate from time to time, whether it's because you've just been through a break up, it's cold outside, or we just fancy being a bit naughty. Regardless of if you're a fan of dark, milk or white chocolate, you will be pleased to hear that there are actually seven huge health benefits to snacking on your favourite treat… 1. Plenty of essential vitamins and minerals Can you believe it? That tasty treat is actually full of vitamins and minerals which are essential to our overall health and...
read more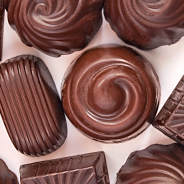 As we get older, we are all guilty of getting a little forgetful, however, according to new research published: chocolate could to be the answer to all of our problems! Writing yourself post-it notes and placing them on your fridge and setting yourself reminders on your mobile phone could be a thing of the past, according to this study. Researchers believe that the antioxidant found in chocolate can improve the memory skills we lose as we age. So, it's about time we all got down to our local shops and stocked up, we say! Gaining a memory 30...
read more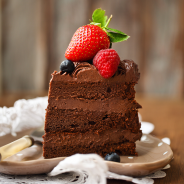 A lot of desserts call for chocolate, from simple cookie recipes to cakes and basic candies to more complicated confections. A baker can melt a solid bar of chocolate and stir it into a cake batter or they can chop the chocolate into chunks or chips and mix it into cookie dough. A few desserts, such as fudge and brownies, depend on chocolate for their taste and texture. Many chocolate dessert recipes are simple enough for kids to try with some adult supervision. Chocolate Cake Chocolate Birthday Cake – Kid-friendly birthday cake recipe...
read more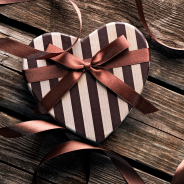 If you consider yourself a chocoholic, you are not alone. Chocolate is one of the most craved items in the world. Chocolate is viewed as a pleasure food and it comes in many different forms. People enjoy eating chocolate in the form of candy bars, hot drinks, cakes, cookies and so much more. Chocolate is often mixed with many different ingredients to form the items that you love to eat or drink. If you are a chocolate lover, you most likely will eat chocolate in any of these forms, but have you ever wondered where this sweet, luscious...
read more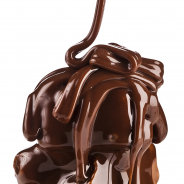 Chocolate is a sweet treat that most people love to enjoy. It's given on Valentine's Day, eaten on Halloween, left in stockings at Christmas, and snacked on for the rest of the year. Chocolate does, however, have the unfortunate reputation of being unhealthy, and receives a lot of criticism for its high fat and sugar content. What most people don't know is that chocolate, eaten in moderation, is actually beneficial to one's health. While this doesn't mean that a half-pound chocolate bar should be eaten immediately on sight, it does mean that...
read more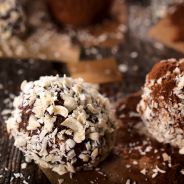 Chocolate is a food which traditionally is made from the seeds of the cacao tree. According to some scientists, chocolate has been around for as many as three million years. While chocolate was once enjoyed only in Mexico, South, and Central America, it has spread to households across the world. In most cases, chocolate candies and confections are purchased from bakeries or grocery stores. Individuals who are interested in making their own sweet treats should always seek permission and assistance from their parents or guardians to avoid...
read more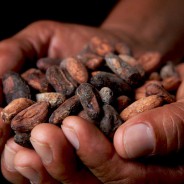 Fair trade is a term that was coined to refer to items, like cocoa, that are purchased at a fair market price to the farmers who produced them, and were not produced using child or forced labor. Although this may also result in higher consumer prices, it avoids encouraging slave labor and almost nonexistent wages. The very basis of Fair Trade was established on the economic and social injustice that was occurring everyday due to International trade. Many North American and European countries were purchasing their goods from third world...
read more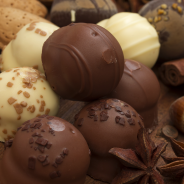 Whether it`s looked at as an aphrodisiac or a potentially heart-healthy treat, chocolate has fascinated people for thousands of years. The Aztecs drank chocolate beverages as part of their religious ceremonies. Europeans adopted chocolate and added sugar and fat to make it into the sweet treat people enjoy today. Over the centuries, various types of chocolate have been developed, including dark chocolate, milk chocolate and white chocolate. As interesting as many people find chocolate to be, few know the ins and outs of chocolate production....
read more