Express yourself with one of original messages for your greeting card.
Whether it's a Birthday, Anniversary, Valentine's Day, Father's Day or simply to say I miss You, we have suggestions for card message for all of these occasions.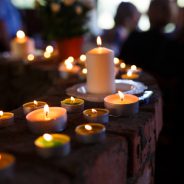 Funeral hymns are a regular part of any funeral service and can be of a great support in such a sad occasion, when most of us struggle to find the right words. Through music, we can help to express the grief and sadness that unites us with our friends and family. In you're looking for funeral hymns to include in a service, we have included some of the most popular ones below. In case you're not sure what is appropriate or how many you want to include, always discuss with your funeral director who will be able to offer more advice....
read more