Express yourself with one of original messages for your greeting card.
Whether it's a Birthday, Anniversary, Valentine's Day, Father's Day or simply to say I miss You, we have suggestions for card message for all of these occasions.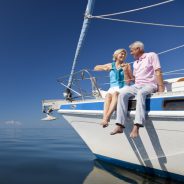 Retirement on the horizont? Don't forget to wish them a fabulous time on their new adventures. Whether it's a friend or family member, one of these retirement wishes is certainly going to cheer them up. Add some flowers or a small gift to make the surprise even bigger. 50+ Retirement Wishes You now don't have to wake up to the sound of your alarm clock beckoning you to work. You can enjoy unlimited time of golfing, driving around town and cooking, unless you want to take my place? Happy Retirement! We're really going to miss...
read more