Express yourself with one of original messages for your greeting card.
Whether it's a Birthday, Anniversary, Valentine's Day, Father's Day or simply to say I miss You, we have suggestions for card message for all of these occasions.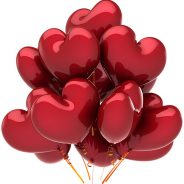 Say congratulations on your engagement with a bunch of congratulations flowers and of course a card expressing your shared joy! Here is an inspiration for over 30 famous quotes for engagement cards. 30+ Original Quotes for Engagement Cards Love one another and you will be happy.  It's as simple and as difficult as that.  ~Michael Leunig I dreamed of a wedding of elaborate elegance, A church filled with family and friends. I asked him what kind of a wedding he wished for,  He said one that would make me his wife. ~Author Unknown When you...
read more