Say Congratulations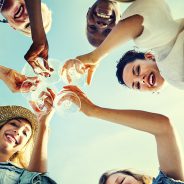 They say friends are like our second family and that's most certainly true for most of us. If you happen to be a lucky one with a large circle of friends, it's a nice gesture to let them know, once in a while, that you appreciate their friendship and support. You can send them a small greeting card just because, or add a little gift or flowers if there is a particular occasion. 30+ Friendship Messages My friend… thanks for tolerating my idiosyncrasies and crazy habits. You might not know this, but you helped me find happiness in...
read more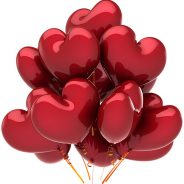 Say congratulations on your engagement with a bunch of congratulations flowers and of course a card expressing your shared joy! Here is an inspiration for over 30 famous quotes for engagement cards. 30+ Original Quotes for Engagement Cards Love one another and you will be happy.  It's as simple and as difficult as that.  ~Michael Leunig I dreamed of a wedding of elaborate elegance, A church filled with family and friends. I asked him what kind of a wedding he wished for,  He said one that would make me his wife. ~Author Unknown When you...
read more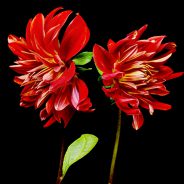 Happy occasions deserve a proper celebration! Whether it's a new arrival in the family, new job, new house or simply a start of a new chapter in life, toast to the changes and let your loved ones know that you are happy for them. Adding a bottle of champagne or sending beautiful flowers doesn't her either, right? 50+ Congratulations Messages You have done remarkably well at such a young age. My best wishes are always with you. Congratulations on finding your true love. You very well deserve this congrats for your hard work and...
read more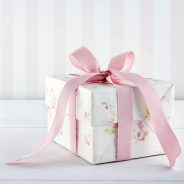 Are you attending a baby shower next weekend? Do you need a little help with the card message? Here are 50 ideas for baby shower card messages! If you're also looking for a little gift, why not bring a baby shower gift basket or a planted gift for mum and cuddly teddy for the baby? There are plenty of ideas to choose from at SerenataFlowers.com. Baby shower card messages Here's wishing you nothing buy joyous times with your new baby. Congratulations! Your home will soon be filled with toys and will never be quiet again. Your house...
read more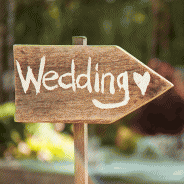 If you've been staring at a blank wedding card for a while, you know how hard it is to come up with something original to say. Here are few ideas for wedding card messages for newlyweds – there are plenty to choose from! Wedding Cards Messages – The Etiquette Here are few things you should remember when creating your own personal message: you can either bring your card with you to the wedding, or send it in advance before the wedding day if you haven't been invited, that doesn't mean you can't send a card....
read more
Congratulate the new parents on their wonderful new arrival with one of these original card messages for your New Baby Cards! Forget about saying just "congratulations" and add something a bit more original. If you want to add flowers, hamper gifts or new baby plants, you can find all of these and much more at SerenataFlowers.com. 15 Messages for New Baby Cards I hope you have a happy and healthy journey ahead of your family. Congratulations! The coolest part about being parents is catching a glimpse of yourself in your little...
read more
New home means an exciting new beginning, new neighborhood, new friends and new surroundings to explore. If you're congratulating someone on their new home, whether they just bought one or moved into a rented home, sending a sweet Congratulations card is in order – here are some New Home messages you can include! If you're planning to send a bit more than just a card, don't forget to check our wide range of plants with free next-day delivery and small hamper gifts that anyone who just moved in will certainly...
read more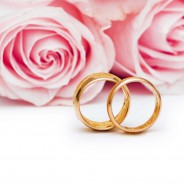 20+ Wedding Card Messages Writing a wedding card for a friend? There are plenty of beautiful quotes you can use, here are just some of our favourite ones! Don't forget to include a congratulations bouquet too! Marriage is an adventure. It's up to you guys how much fun you will have. Don't forget to keep the adventure fun. Let the Lord be the super glue of your marriage. A table with three legs stands better than one with two. A cord with three strands is much stronger than a chord of two. As long as God is part of your...
read more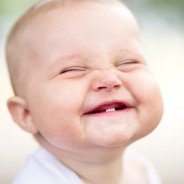 Congratulate new parents on their new arrival! New Born Baby Wishes You are so blessed to bring a new baby into the world and I cannot wait to see the sweet blessing. Warm wishes to the new born baby and the lucky parents too. I just got news of an angel going to make its presence felt in your life! Get ready for laughter, big noise and lots of hugs! Just to say "Hi" to the new member of the family! He (she) couldn't have happened to a nicer parents! Congratulations to proud new parents! May these tiny feet will tiptoe with...
read more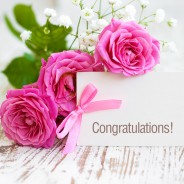 Daughter or son getting married? Congratulations! Here's what you can write on the card Wedding Card Messages from Parents "Wishing you a lifetime of love and happiness." "Your wedding day will come and go, but may your love forever grow." May your life together be as sweet as your love. I'm so happy to be a witness to your wedding. Seeing the two of you together is a gift for me. The biggest gift I can give you in return is this wish: May your lives be long and your love be everlasting. I wish for you great...
read more
Are you looking for something original to say when congratulating on new arrival? In addition to sending a new baby card, why not send flowers to new mum to surprise her when she gets back home with the baby? Here are some of the best new baby card messages to get you inspired! New Baby Messages Congratulations on your new baby!! This is such a wonderful time for your family and we hope that babyhood is filled with lots of fun, love and cuddles. All the very best A brand new miracle to call your own! Congratulations Wishing you the very best...
read more