Spending time in a hospital or at home sick is no fun at all. Wish your loved ones speedy recovery and send your get well soon wishes. Opt for a beautiful bouquet and add a card with a sweet message, here are some ideas! Please remember that not all hospitals may accept fresh flower deliveries, so check before you send one. Alternatively, you can send a get well hamper instead, just make sure your friend or relative will be able to enjoy it's content.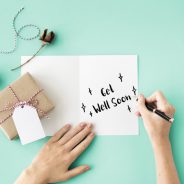 Is your loved one staying in a hospital? Or feeling poorly and recovering at home? Don't forget to wish them a quick recovery with some encouraging words and a cheerful gifts. Here is your inspiration with over 50 get well messages. If you're looking for get well flowers or small gifts, you can find all at SerenataFlowers.com. 50+ Get Well Messages I hate to see you feeling blue so here is my get well wish to you. Fell Good Soon. Along with a warm message and fond thoughts. You better swing back into action fast so that we can...
read more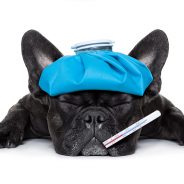 If your friend or relative is feeling unwell, or staying in the hospital, the best thing you can do – apart from visiting them – is send a little Get well soon card or a small gift to let them know that they are in your thoughts and that you are wishing them quick recovery. Beautiful get well soon flowers are available at SerenataFlowers.com and as for the card, here are over 40 ideas for Get Well Soon Quotes and messages: Get Well Soon Quotes and Messages Praying that you get well soon and experience the joys of being healthy...
read more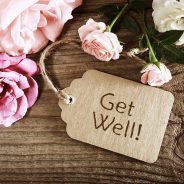 Is a loved one staying in a hospital? Or a friend feeling poorly and staying at home alone? Cheer them up with a lovely card, fresh flowers or a small get well gift! 30+ Get Well Soon Messages Like a flower in gloom, you lie helpless. Arise and bloom and dance like a fresh blade of grass to the drumming of the breeze of life. Arise and bounce back home like a ball. I wish you quick recovery. Get well soon! Everyone here misses your contagious smile. Nothing has been the same since you became ill. No one tells a joke like you do, so please...
read more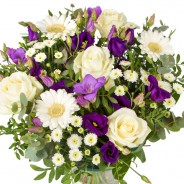 Is your friend ill at home or in a hospital? Send your get well soon wishes and let him or her know that you wish them a speedy recovery. Opt for get well soon flowers to be sent home, because some hospital may refuse deliveries of fresh flowers – or send a get well soon gift instead that can be delivered to the hospital. Get Well Soon Wishes for a Friend I heard you were feeling unwell. Here is to wishing you a speedy recovery. I was saddened when I heard you were ill; here I brought you a bouquet of gorgeous flowery red rose as a sign...
read more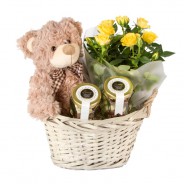 Whether a family member is tucked up in bed, suffering from a case of the flu, or a friend is in hospital recovering from an accident, they're bound to be feeling a little down. Sending a gift is a great way to brighten their mood. A colourful card, a hamper overflowing with healthy foods or a bouquet of bright flowers is a guaranteed pick-me-up, and get well soon gifts combined with lots of rest and care are the perfect antidote to any ailment. Etiquette for sending get well soon gifts There are many benefits to get well soon gifts,...
read more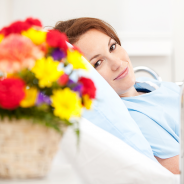 We've all been there. Knocked for six by the flu or recovering from an accident or injury in bed. It can get difficult to stare at the same four walls every day and most people start to feel trapped in their homes or hospital beds. They'd do anything for a bit of escapism. A bit of colour and life. And that is exactly what get well soon flowers provide. When a friend or family member is feeling unwell and needs a pick-me-up, what better option is there than a bunch of flowers? Combined with antibiotics and plenty of rest and they're the...
read more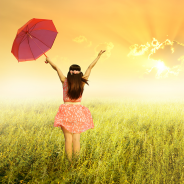 Get well soon! Your family and friends miss you a lot, and look forward to your return. We all send our best prayers to you, and want you to know that you are greatly missed! So, take good care and return to us soon. I suffer as you suffer. Let's face it together and fight it out. Get well soon, my dear. Get well soon, so you can once again experience all the fun and delight that life has to offer! Best wishes. I hope that you're back in the swing of things very soon. Sending you well wishes for your quick recovery and good health. Look...
read more