Celebrate you love on you anniversary or wedding anniversary by sending a beautiful fragrant anniversary bouquet, or if you prefer, you can stick to the usual gifts associated with each wedding anniversary. Whichever way you choose to celebrate, don't forget to add a card with a thoughtful message – check below to get inspired!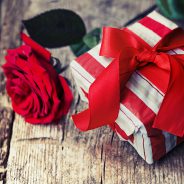 The time of the year has come again. It's time to celebrate your wedding anniversary. If you're looking to say something a bit more original than "happy anniversary", you came to the right place. Here are over 35+ messages and wishes that help you express your wishes either for your loved one or friends or family celebrating their anniversary. Don't forget that flowers always make a better impression than a simple card! 35+ Wedding Anniversary Wishes Wishing you all the happiness and love in the world and...
read more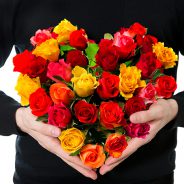 Wedding anniversary around the corner? You are probably thinking how to surprise your other half with something else than a dinner in fancy restaurant. How about going back to the basics? Think romance! Get yourself a nice card and send her a romantic poem in post as a surprise. If you add flowers the surprise will be even better. Here is the inspiration you were looking for: 20+ Beautiful Anniversary Poems Love is not as simple as candlelight and roses… …love is day-to-day living, taking time, making time to be there, with open...
read more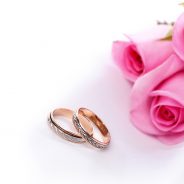 Do you want to express yourself like Shakespeare without being one? No problem! We collected the most popular wedding anniversary poems to wish your sweetheart happy anniversary with some pretty verses. Pick your favourite one and don't forget to include flowers! Wedding Anniversary Poems Loving Pair It takes two special people, To make a loving pair. There's a joy just being around you, A feeling we love to share. We send anniversary wishes to you, For years of joy and pleasure. May each year keep getting better, With memories to...
read more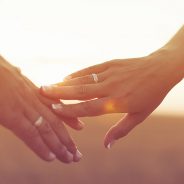 Are you celebrating a wedding anniversary? Congratulations! If you've found the perfect way to celebrate the day, be it a romantic walk in a park or a candle lit dinner in a restaurant, don't forget an anniversary card is always a great start, especially if given first thing in the morning with some fresh flowers. Wedding Anniversary Quotes A wedding anniversary is the celebration of love, trust, partnership, tolerance and tenacity. The order varies for any given year. Paul Sweeney A successful marriage requires falling in love...
read more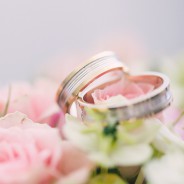 How do you usually celebrate your anniversary? With a date night, bunch of flowers or even a trip abroad? Whichever way you decide to spend your day, don't forget an Anniversary Card – it's compulsory! This year, surprise your other half with something a bit more original. Here is a selection of original anniversary cards from Etsy.com. Don't forget to add some fresh flowers or a small gift to your card! 1. Happy Ant-Iversary Cute and simple, she won't help herself to smile! 2. Happy as a Clam Make sure you let...
read more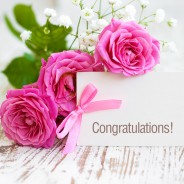 Celebrating wedding anniversary? Whether you're looking for something sweet to say to your other half, or dear friends on their anniversary, sending a thoughtful card together with a small gift is a beautiful gesture. Add some of our bestselling anniversary flowers to make a truly memorable impression! Happy Wedding Anniversary Messages Anyone can fall in love, but not everyone can stay in love. Glad we made it. Happy Anniversary! And here's to many more years together! Looking at divorced couples make me feel that marriages are...
read more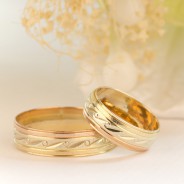 Celebrating wedding anniversary? If you're struggling to come up with some ideas what to put in the greeting card for your husband, we've got it covered. Choose one of the messages below for your anniversary card and add a little gift to go with it. Even men appreciate flowers or small gifts for their wedding anniversary, so surprise him with something original this year. Our anniversary is not just a celebration of our wedding day (and we both know how amazing that was!). It is the celebration of every day of being married to an...
read more
Wedding anniversary is in many ways like Valentine's Day. It comes around only once per year and it's a great chance to celebrate your life. Unlike on Valentine's Day, you won't be surrounded with loved up couples if you choose to dine out and you won't pay a premium should you decide to send your wife some flowers for anniversary. You can send happy anniversary wishes not just to your other half, but also to a couple, for example your parents or friends – especially if they celebrate a big wedding...
read more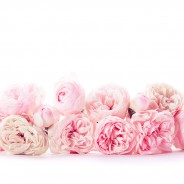 No celebration is complete without a bouquet of beautiful flowers and anniversaries are no exception! How do you typically celebrate your anniversary? Do you go out for dinner or recreate your first date? Do you celebrate every year and leave out the big celebrations for round anniversaries? Let's get things straight first – for every anniversary, there is a flower associated with it, in the same way that there are gifts associated with every anniversary. Here are some tips on what flowers are most suitable for which anniversary!...
read more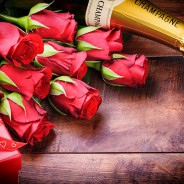 How do you write the perfect message for your anniversary card? Let's start with few simple things – saying just "Happy Anniversary" won't cut it. Put a little thought into it, include some personal story that makes you both laugh or that you like to remember together, and reflect on some of the happiest moments you had together. Add some wishes for your future together and express your gratitude for having your other half at your side even in those not so happy moments. Those few points make up a pretty good...
read more