Birthday cannot be complete without a proper Birthday card! If you're like most people and struggle with the card message, leave it to us and get inspired by our selection of happy birthday messages, quotes and wishes.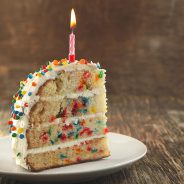 Wish someone a Happy Birthday with a beautiful personal poem. Here are some of the most beautiful birthday poems, suitable for any recipient. 10+ Birthday Poems for any Recipient *************** Every One of Your Birthdays Every one of your birthdays is a gift to the rest of us who have had the pleasure of having you in our lives for another year. Every one of your birthdays brings joyful memories of your bright smile and your love of life. Every one of your birthdays reminds us of your sensitivity and service to others, and other delights...
read more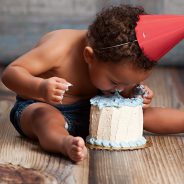 Birthday quotes for friends? You came to the right place! Choose one of the 60+ most popular birthday quotes, funny, sentimental or traditional, the choice is yours. If you're looking for a bit more than just a birthday card for your friend, at SerenataFlowers.com you will find an impressive range of birthday flowers that will surely impress more than just a simple card. Birthday Quotes Grow old along with me! The best is yet to be, the last of life, for which the first was made. – by Robert Browning Middle age is having a choice...
read more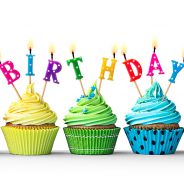 Sister celebrating birthday? Looking for birthday messages for sister? You came to the right place! With over 150+ original ideas for messages and card quotes to choose from you are sure to impress your sister with a unique and personal to share with your sister on her big day! If you're looking for flowers to send to her on her birthday, you will find plenty of impressive bouquets at SerenataFlowers.com. Birthday Messages for Sister Sister, you are my everything and even more. I feel that I'm definitely one of the luckiest! Happy...
read more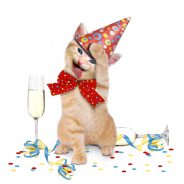 Wish your best friend a very Happy Birthday – you can use one of the Birthday wishes for friend below and add a small gift – if you need to get inpsired, take a look at our selection of birthday flowers or birthday hampers, available for free next day delivery anywhere in the UK, from Monday to Sunday. Birthday Wishes for Friend Your simple hug has wiped my tears many times and your simple laugh has brought happiness into my face. Happy birthday. May be tonight you've become a year old, but still you are my true and best buddy....
read more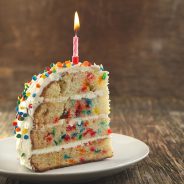 Birthdays are fun, important and exciting celebrations. They are a time for many to look back on their lives, as well as a time for many to decide what they wish to do with the future. Many will celebrate their special day with friends, family and loved ones. Some will throw huge soirees, whilst others will be whisked away on surprise holidays. Everyone should feel pampered on his or her birthday. However, sometimes it can be hard to choose the right birthday wishes. Some birthday wishes are humorous, others sweet, some serious and some...
read more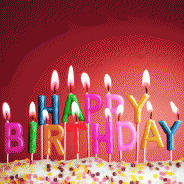 A friend or relative celebrating birthday? Don't forget to add an original birthday message to your greeting card instead of your usual Happy Birthday! Original Happy Birthday Messages Birthdays teach us how to live life well. You've done so very well, and I'm extremely proud of you. Enjoy your day with great celebration. Never doubt on yourself. You're always the best. Just continue to be like that. Happy Birthday. So on most important day of life, let me make you as special as possible. We are here with fantastic, impressive and...
read more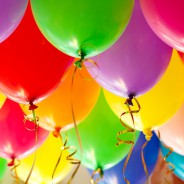 It's the time of the year and you're stuck again writing a Birthday card! You don't want to sound boring, but you're struggling to come up with a new way of expressing your best wishes. Luckily, some wise men – and women – have cut the work for you! Use some of these famous birthday related quotes and add a simple Happy Birthday. Don't forget to add flowers or chocolates to go with your card! Famous Happy Birthday Quotes A birthday is just another day where you go to work and people give you love. Age is just a state of mind, and you are as...
read more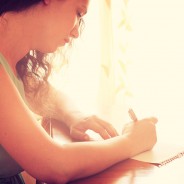 How do you normally celebrate birthday with your boyfriend? Intimate dinner at home, party with all your friends or even weekend away for just two of you? Whichever way you choose to celebrate the special day, getting him a birthday card is almost compulsory! Here are plenty of ideas how to wish him a Happy Birthday! Happy Birthday Messages for a Boyfriend If you're looking also for a birthday gift for your boyfriend, take a look at our selection of fine wine hampers, beer & ale hampers or even pampering hampers – if he likes...
read more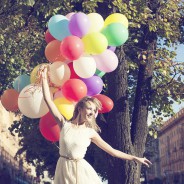 Are you planning the perfect Birthday party for your girlfriend? Over 50 ideas for happy birthday card messages for her! Happy Birthday Messages for Her Here are just few extra tips if you need a little helping hand if planning a birthday party for your girlfriend or friend: consider the day of the birthday – is it weekday, is she likely to be at work or with her family if it's weekend? If it's a weekday, surprise her at work with a flower delivery – guaranteed to impress not just her, but her colleagues too if...
read more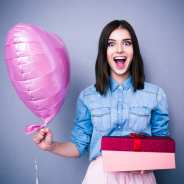 Are you looking for a sweet way to say Happy Birthday to your man? Here are plenty of ideas to put in your greeting card! Happy Birthday Messages for Him What else does a man need for a happy birthday? Great gift of course! And what a better way to shop for gifts than online and at SerenataFlowers.com. Here are just some of our suggestions for great birthday gifts for him: Wine Hamper – we don't know a man who would say no to a good bottle of wine! Even better if its delivered straight to his door as a surprise first thing in the...
read more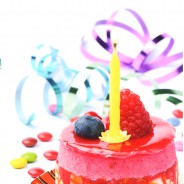 Is the man in your life celebrating birthday? Looking for some ideas what to put on his card? You've come to the right place! Happy Birthday Wishes for a Man How to plan the perfect Birthday party for him Idea #1 – Cook his favourite meal We all know that a way to man's heart is through his stomach! Prepare a gourmet feast featuring his favourite meals and his favourite cake for dessert. If the birthday falls on weekend, spoil him with gourmet breakfast delivered straight in bed. He will feel treated like a king! Idea #2...
read more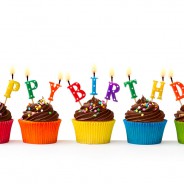 Struggling with what to write on a card? Here are some great ideas to get you started! See also our Happy Birthday Messages for a man, Funny Birthday Card Messages and Romantic Birthday card messages – whatever the category needed, we've got it all covered! Happy Birthday Messages Happy Birthday Gifts under £20 If you've got three birthday parties to attend in one month, it can get a little expensive to celebrate your friends' and relatives' milestones! The good news is,there are plenty of cheap birthday gifts...
read more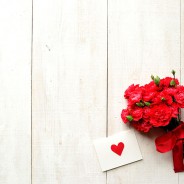 Romantic Birthday Messages Wish him or her a Happy Birthday with a romantic card message! Need some ideas how to plan a romantic birthday party or surprise? Here they are! Romantic Birthday Ideas For HER make sure the date is free of any obligations to see family or already booked birthday outings. If she already planned something you didn't know, book another day that you can spend just two of you together find out what she likes – especially if it's a new relationship, you need to get this right! What's her favourite...
read more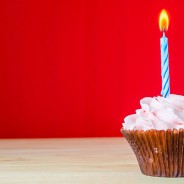 Funny Birthday Card Messages Looking for something original to include in your birthday card? Choose a funny message to lift the mood and forget about the age! If you're looking for some birthday gift ideas, here are some of our suggestions from SerenataFlowers.com: Aztec Sun – one of our bestselling bouquets, a sunshine in a vase with vibrant yellow lilies and yellow roses Twilight – scented purple freesia meets delicate white roses to blend in perfect harmony Mrs Tracy Klein – hues of pink and purple in a beautiful...
read more