Dads are particularly difficult to buy gifts for, but a Father's Day card is always a good start. Add a hamper filled with his favourite beer or wine and your Father's Day gifts are sorted!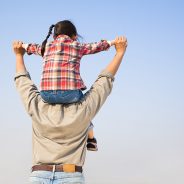 Father's Day is around the corner and you're probably wondering how to surprise your dad this year. If you already have a gift, remember that a card is always a nice little addition. If you live far away from your dad, that shouldn't stop you from reminding him how much you miss him. Send him a Father's Day card along with a little hamper from SerenataFlowers.com! If you need a little inspiration for your Father's Day card and are looking for something a bit more special than "Happy Father's...
read more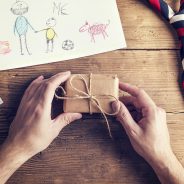 With Father's Day just around the corner, now is the time to start thinking about the perfect card to gift your Dad. Inside, as well as a personal message, you may wish to add a unique Father's Day Quote. Read on to discover our top picks… Famous Father's Day Quotes from Authors and Celebrities There are an abundance of famous quotes to choose from, many of which your Dad will have already heard of. When choosing a quote to pop in a Father's Day card, opt for something that reminds you of the main man in your life. William Shakespeare: 'When...
read more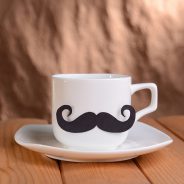 Celebrate Father's Day with your husband and make him feel like a king for one day. Whether you're organising a breakfast in bed with the kids, or a day full of activities, start with a nice personalised card from you and one from the kids. Add a little hamper to sweeten up the day even more, if you order at SerenataFlowers.com you will get it delivered for free, even on Sunday. Father's Day Message to Husband You are so full of compassion, love, and strength. When we need a strong hand of support in our family, you are...
read more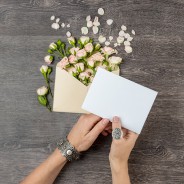 Finding the right words can be a bit tricky, especially if it comes to your dad. If you need a little helping hand, why not get inspired by these famous quotes and message examples? Don't forget that your Dad will be chuffed if he receives a Father's Day card, but why not spoil him even more this year and send him a surprise gift basket or masculine flowers straight to the door? 30+ Father's Day Messages from Daughter Every girl may not be a queen to her husband, but she is always a princess to her father. Happy...
read more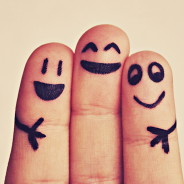 Don't use the boring happy Father's Day when you can include something funny and personal in his Father's day card! 25 Funny Father's Day Messages "I love how we don't even need to say out loud that I am your favourite child" "Happy Father's Day from one of your most legitimate children" "My father was often angry when I was most like him."  Lillian Hellman "Fathers Day, when you get that lethal combination of alcohol and new power tools." David Letterman...
read more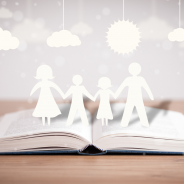 Quotes for Father's Day Cards He didn't tell me how to live; he lived, and let me watch him do it. – Clarence Budington Kelland "The older I get, the smarter my father seems to get." –Tim Russert, "Big Russ and Me" Dad, I may not be the best, but I come to believe that I got it in me to be somebody in this world. And it's not because I'm so different from you either. It's because I'm the same. I mean, I can be just as hard-headed, and just as tough. I only hope I can be as good a man as you. ~Jake...
read more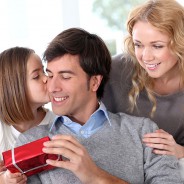 Happy Father's Day! Here are few ideas what to put on your Father's Day card! If you need gifts for Father's Day, order with few clicks from SerenataFlowers.com! Happy Father's Day Messages I guess we could've asked for a better father, but I'm not sure God has figured out how to make one yet. Happy Father's Day – Love [ your name(s) ]. To the world's greatest dad from the world's greatest kids. Have an amazing Father's Day, Love [ your names ]. Happy Father's Day! I may...
read more