Who says Romance should be reserved only for Valentine's Day? Celebrate the love for each other every day, with small tokens of appreciation and gratitude. One of those could be a romantic card, send out as a surprise for your loved one. Add a romantic poem or few words full of love, here is some inspiration!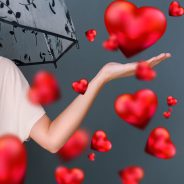 It may be Valentine's Day or her birthday and you need something short and sweet to write on your card? How about one of these romantic love messages? No matter what the occasion, sending a bit of love goes a long way. Oh, and flowers won't hurt either! 30+ Cute Love Messages for any Occasion Attraction brought us closer. Love's gonna keep us that way, forever. xoxo You're the reason for my smile. You do a million little things that bring to joy to my life. There are only two times that I want to be with you: Now and Forever. I...
read more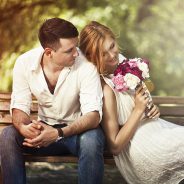 Are you looking for ways to express your emotions? How about a pretty I Love You card? You don't need to wait until Valentine's Day to make your other half fees special. If you're looking for an inspiration for romantic messages, you came to the right place. In case you want to add flowers to your surprise, you can find plenty to choose from at SerenataFlowers.com. 30+ I Love You Messages When you see a falling star to night, make a wish, it will come true because I wished and I found you. To say I love you would be an...
read more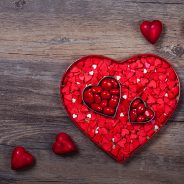 Don't leave romance just for Valentine's Day. Show your significant other much he or she means to you by sending some fresh flowers and add one of these beautiful quotes about love! 50+ Beautiful Quotes about Love The best love is the kind that awakens the soul; that makes us reach for more, that plants the fire in our hearts and brings peace to our minds. That's what I hope to give you forever. The Notebook The best and most beautiful things in this world cannot be seen or even heard, but must be felt with the heart.  Helen...
read more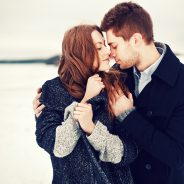 Need love messages to impress your girlfriend, fiance or wife? There can't be anything more beautiful than expressing love for your other half, especially when there is no special occasion at all. Send her just because flowers to remind her how precious she is to you and add one of these beautiful love messages for greeting cards: 100+ Love Messages for Her I love my life because it gave me you, I love you because you are my life They say love hurts, but I'm ready to take that risk, if I'm going to be with you. I wished on a star one...
read more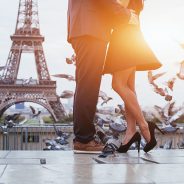 No need to wait till Valentine's Day to show your loved one how much they mean to you! Send a romantic card to your girlfriend and add some red roses to impress her even more. If you're sending a romantic message for your boyfriend, add a little gift to show him how much he means to you. Romantic Messages for Boyfriend So far, every moment we've spent together has been awesome. But I promise you, that the best is yet to come. I love you. I learnt the meaning of love from you; you are the best thing given to me by God. It is not...
read more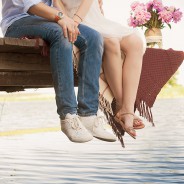 Did you know that Quotes for Valentine's Day are one of the most popular lines to include in greeting cards? What have you included in yours? Your own words or some popular love quote? Valentine's  Day falls on Sunday this year, so it can be a little tricky trying to find a last minute gift, if you didn't get one already. Get ready ahead of time and order your flowers or gifts from SerenataFlowers.com and we will deliver them on 14 February 2016 absolutely free, even though it's a Sunday. If you have your gift sorted...
read more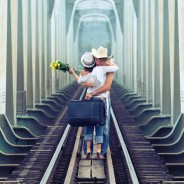 We've all been in that awkward situation when you know you love someone but just don't quite know how to express it. And it all gets a lot more complicated when Christmas is around the corner! If you're currently wracking your brain, trying to find the perfect way to say those three important words: I love you, you'll be pleased to know that we have a list of the top 13 ways to tell your partner just how much you love them. The iPhone style love message As we're the age of technology, it's likely your partner spends more time on their iPhone...
read more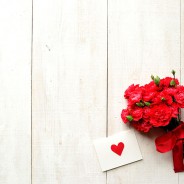 Wish him or her a Happy Birthday with a romantic card message! 15+ Romantic Birthday Messages Thinking of you with love on your birthday and wishing you everything that brings you happiness today and always. Being in love doesn't make me happy. It's being in love with you year after year that does the trick. One tree can start a forest, One smile can make a friend, One touch can show us love and care, And you make my life worth living, dear! My heart for you will never break. My smile for you will never fade. My love for you will...
read more