Say Thank you with a simple card and a nice message. We don't realise how appreciated these little tokens of gratitude can be.  If you're feeling grateful for something, don't hesitate and send them a card with a beautiful flower gift.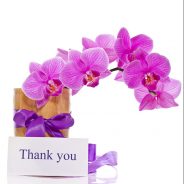 Expressing gratitude should be one of the easiest things to do, but sometimes we struggle with words if we want to make sure the recipient of our note knows how much the help or gift means to us. If you need a little inspiration, here is a collection of over 30 sweet and simple thank you notes you can use for almost any occasion, with adjustments as appropriate. If you're planning to send something more than just a thank you card, you can choose from a wide range of very affordable thank you flowers and get them delivered anywhere in...
read more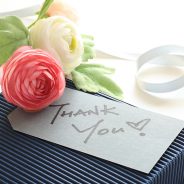 Expressing gratitude is one of the easiest way to let someone know that we appreciate their help, but despite that, many people fail to do so. A simple thank you card with a note or even thank you flowers will make the other person feel loved and appreciated, so why not say Thank You to someone special today? I'm touched beyond words. All I can say is wow! (Except, of course, I'm grateful.) Next time, I'm sending you a cape. Thanks for your superhero-sized gift. Two words: Endless gratitude. Thank you. You score phenomenally high in the...
read more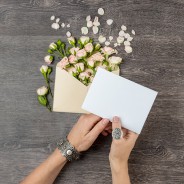 Whether you're thanking a family member for helping you learn to drive or a friend for always being there when you need them, thank you gifts are a great way to show your appreciation. If you're unsure of how to say thank you and you're looking for a cheap and cheerful way to do so, here you'll find inspiration for everything from thank you gifts to thank you flowers, to thank you hampers and much more – ideal for volunteers, teachers, neighbours, coaches, friends, family, and anyone else you can think of… Here are some of our tips for...
read more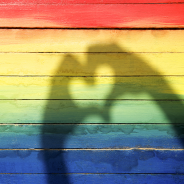 Need a sweet little something to add to your thank you card? What about one of these inspirational thank you quotes? Best Thank You Quotes 'Thank you' is the best prayer that anyone could say. I say that one a lot. Thank you expresses extreme gratitude, humility, understanding. Alice Walker "God gave you a gift of 84,600 seconds today. Have you used one of them to say thank you?" ― William Arthur Ward "A little "thank you" that you will say to someone for a "little favour" shown to you is a key to unlock...
read more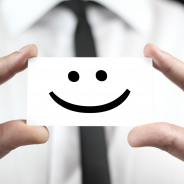 Join the world in the celebration of International Thank You Day on Sunday 11 January 2015! Here are some beautiful Thank You Quotes that you can use in cards or just send via social media! Which one is your favourite? Saying thank you is more than good manners.  It is good spirituality.  ~Alfred Painter Kindness is the language which the deaf can hear and the blind can see. Mark Twain Unselfish and noble actions are the most radiant pages in the biography of souls.  ~David Thomas I would maintain that thanks are the highest form of thought,...
read more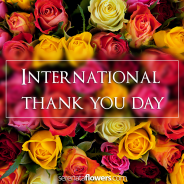 Gracias. Danke. Grazie. Asante. Sukria. Thank you. Sunday, 11 January 2015, marks the International Thank You Day, a day dedicated to appreciating our blessings and special people in our lives! It is an internationally celebrated holiday, although its origins are unknown. Some people believe it was invented by some clever card company to boost card sales. No matter what the origins, it is a great excuse to show a little appreciation to the people who made difference in your life and the little things that make each day worthwhile! It...
read more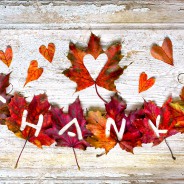 Do you need to express your gratitude and you're struggling with finding the right words? Here are some ideas for your thank you card that may help you! Need to send flowers too? Order Thank You Flowers from SerenataFlowers.com. Thanks a ton for helping out You are very generous Thanks for everything I can't thank you enough Words can't describe how thankful I am All I can say is, Thanks! Thanks for being there when I needed you I appreciate your time I appreciate your generosity "Somehow you knew exactly what I...
read more