Flower Meaning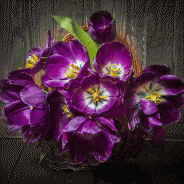 A bouquet of flowers is the perfect gift for a loved one, friend or family member. Asides from being aesthetically pleasing, each flower has a different symbolic meaning. So if you're considering buying some flowers as a romantic gesture, what do you need to know before you purchase? 1. Yellow Acacia This pretty flower signifies the value of true friendship and can indicate a secret love. With such versatile meanings, the Yellow Acacia is a great gift to give anyone you care about. If you're looking for romantic flowers, simply add a handful...
read more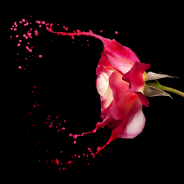 Flowers had particularly powerful meanings during the Victorian era and were often used as a method of communication – especially to someone of a romantic interest. However, the meanings and traditions of flowers have changed throughout the years to adapt to certain cultures. During the 1800's in the world of the Victorians, flowers often represented the language of love and it was often a favoured pastime to learn the meanings of such flowers. It was found that emotions and feelings which could not be said publically could be communicated...
read more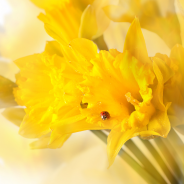 Poet William Wordsworth's favourite flower: the daffodil is one of the most popular flowers in England due to its beautiful yellow flower and large central trumpet. The daffodil is also known as the Narcissus amaryllidaceae due to its cultural history and Roman heritage. Many florists around the UK including Serenata Flowers will be stocking up on daffodils in the New Year due to their huge popularity. But, where did the story of the daffodil begin? The history The flower was originally found in the south west of Europe by the Romans who...
read more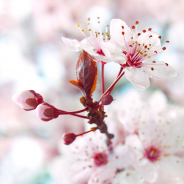 We send flowers to the ones we love and care about the most for many reasons. However, when we want to send a bouquet to celebrate a new beginning – whether it is a new baby, a new home or a fresh start, it can be difficult to choose the right flowers. Whilst many meanings have changed over time, there are a few flowers which have remained popular for the occasion of a new beginning. 1. Roses Whilst roses are often thought of as symbolising love, they also symbolise the prospect of a new beginning depending on what colour you choose. Roses...
read more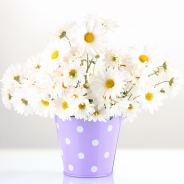 The beginning of a new year always evokes the feeling of a new beginning and a fresh start. It is a time when we each revaluate our lives and decide on what we would like to change and improve. As a result many of us decide to send flowers to family and close friends in order to celebrate the prospect of a new beginning. However, choosing the right flowers in order to symbolise this message can be difficult at times. In order to choose the right flowers to send your message of a new beginning, it is important to focus on the meanings of the...
read more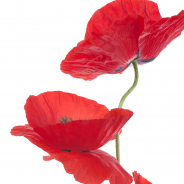 As we finish our celebration of Remembrance Day and paying our respects to the fallen soldiers lost in the war, the most common flower we're seeing is the poppy. It may hold a special place in terms of Remembrance Day in the UK, but the poppy's significance doesn't end there. Stretching across cultures and countries, the red flower has special meanings in each place and in celebration of this year's Remembrance Day; here are a few of them: UK – Remembrance Day The most common association of the poppy is that of Remembrance Day in the UK, used...
read more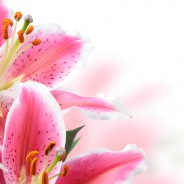 Have you received a lily bouquet and wonder what's the meaning behind these beautiful fragrant flowers? In ancient Greece, they believed lilies are associated with birth and motherhood as they thought the flower was created from the breast milk of Goddess Hera. That's not the only meaning of lilies, Greeks have surprisingly associated it with masculinity too. It was a symbol of sexuality and eroticism. Did you know in the old days lilies were used to indicate the sex of the unborn child? The process was simple, but required that...
read more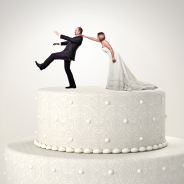 Marriage is a commitment between two adults who love one another and have promised to do so for the rest of their lives. It is a band of love and trust – which often takes a lot of hard work throughout the years. Many married couples keep their relationship alive by the use of romantic gestures and getaways. One of the most popular gestures many married couples use is that of flowers. Flowers can mean so much to so many people due to their hidden meanings and beauty. As a result, many husbands choose to purchase a beautiful bouquet of flowers...
read more