Lilies – one of the most popular flower varieties that is an absolute favourite in all flower bouquets. Find out everything about lilies on our blog.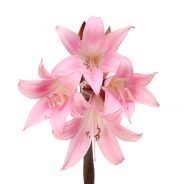 The Lily or Lilium is a genus of herbaceous flowering plants, which grow from bulbs and all boast large protruding flowers. These groups of flowering plants are important in both culture and literature and are renowned in many parts of the world. Lilly Plants: Growing & Basic Care How to plant Lilies Valued for their large, significant flowers, lilies are popular in both the garden and in the home. In order for them to thrive, they must be planted or placed in the correct environment. When cared for correctly, they will usually display...
read more
Peace Lily is one of the most prevalent houseplants on the market today and make a great centrepiece due to their pretty white blossoms. Despite the beauty of peace lily, they're relatively easy to care for. On top of brightening up the home and providing a fragrant scent, they're also renowned for their air purifying properties. To ensure you get the most out of your Lily, it's important to follow a few handy tips… Peace Lily – Basic Care When it comes to finding the perfect home for your new plant, it's important to pick the area...
read more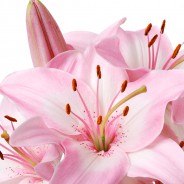 The lily is celebrated as being one of the most adored flower variants in the world. Boasting an array of shades and shapes, it symbolises simplicity, happiness and purity. Here we discover 10 interesting facts about this beautiful flower. Lilies are found in a variety of places across the world, including Canada, the USA, India, Japan, Australia and most European countries. In fact, lilies are one of the most prevalent flowers in Europe, with many choosing to display them in both their homes and gardens. Although the majority of lilies are...
read more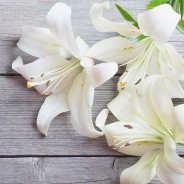 Many people believe funeral flowers and sympathy flowers to have the same meaning when in fact they're both somewhat different. Although flowers are the fundamental medium for showing sympathies to those who have lost a loved one, there is still a difference between sympathy flowers and funeral flowers. The difference between sympathy and funeral flowers If you wish to send flowers to the residence of the grieving, instead of directly to the funeral or church, it's important to choose something appropriate. Sympathy flowers are commonly...
read more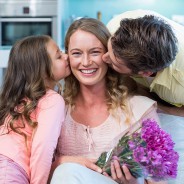 Whether it's your mum, your mother in law or other mother figure you have in your life, they deserve a real treat for Mother's Day. Surprise them by upgrading your Mother's Day card to a full gift set including a combinations of some of our bestselling flowers with wine, chocolates or cuddly teddy.  Whether she prefers roses, lilies, carnations or a mixed bouquet, there is something to choose from for any mum. Our Mother's Day Gift Sets start from only £24.95 and you can get them delivered on Mother's Day for a...
read more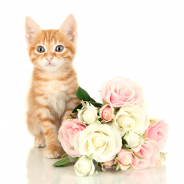 Did you know there are plants that are toxic and even deadly to cats? Cat owners who love to decorate their homes with beautiful flowers and other plants should be aware of what might potentially harm a cat. Since cats are naturally curious animals, they will likely want to take a nibble of the plants in or around your home. Every cat lover should be aware of what plants are dangerous to cats. While some plants must be avoided, there are plenty of alternatives that can be purchased and are equally beautiful! The first step to keeping your cat...
read more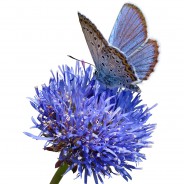 They say that there is a flower for every occasion … and they are certainly not wrong! From anniversaries to celebrations, Christmas parties to birthdays, floral bouquets can be the perfect gift on so many occasions. As well as matching a number of different events, flowers also represent a great range of different emotions and symbolise different things. Each month of the year even has its own flower and these are popular choices for birthday bouquets. But just what does each flower mean? January Flower: carnation Meanings: love and fondness...
read more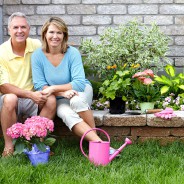 Did you know that an average garden in the UK has a total investment of £1.790 by the house owners? Revealed in a recent study by Homebase, they also set a list of garden flowers that are most attractive to house-hunters and might help to sell you house! According to the study, "Gardens are also crucial to a home's attractiveness on the property market, with two-fifths of Britons saying they would not buy a property unless it had a decent garden." What's are the other things that house hunters are looking at when...
read more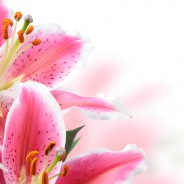 Have you received a lily bouquet and wonder what's the meaning behind these beautiful fragrant flowers? In ancient Greece, they believed lilies are associated with birth and motherhood as they thought the flower was created from the breast milk of Goddess Hera. That's not the only meaning of lilies, Greeks have surprisingly associated it with masculinity too. It was a symbol of sexuality and eroticism. Did you know in the old days lilies were used to indicate the sex of the unborn child? The process was simple, but required that...
read more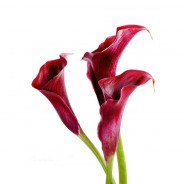 Lilies have long been admired and valued for their beauty and fragrance. However, the word "lily" is normally colloquially used to refer to only a couple of flowers. In reality, there are several species of flowers that fall under the lily family. Since lily plants produce large and colorful flowers, they are prized among gardeners. The flowers are not the only important part of the plant. The bulb is commonly used in some Asian cultures as a vegetable, and in other parts of the world, its essential oils are extracted for use in aromatherapy...
read more