New Home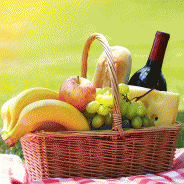 If you've recently moved into a new house, regardless of whether it's your first home or your third home, a housewarming party is a must! You may wish to show off a stylishly decorated living room or landscaped garden, but whatever the reason, it's important to consider housewarming etiquette. After all, you don't want to make it look like you're inviting people solely to receive housewarming gifts. With this in mind, housewarming invitations should refrain from mentioning presents at all. What to do if people ask you what gifts...
read more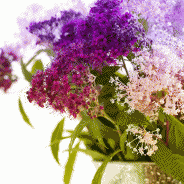 Whether you wish to brighten up a dull room or bring a little of the outdoors inside, flowers are a cost-effective and colourful way to add vibrancy to your home – especially if it's raining outside. Displaying a vase of fresh flowers on the counter top, the mantelpiece or the kitchen table is a brilliant way of creating a welcoming ambience. Daisies Inexpensive and unassuming, daisies are an ideal option for the kitchen come springtime. Clustered together, they look superior when displayed in a pretty vase. Choose from white, yellow, green...
read more
Asides from adding a splash of colour and a sweet fragrance to our homes, houseplants boast a number of additional, beneficial properties – including the ability to filter air and oxygenate any room in the household, all of which helps to promote a better night's sleep. With this in mind, decking out your bedroom with the right plants is a great idea, especially as sleepless nights can take their toll on our productivity, energy, mood and overall quality of life. There are a number of species, shades and colours of plants to choose...
read more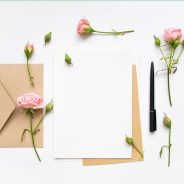 New home means an exciting new beginning, new neighborhood, new friends and new surroundings to explore. If you're congratulating someone on their new home, whether they just bought one or moved into a rented home, sending a sweet Congratulations card is in order – here are some New Home messages you can include! If you're planning to send a bit more than just a card, don't forget to check our wide range of plants with free next-day delivery and small hamper gifts that anyone who just moved in will certainly...
read more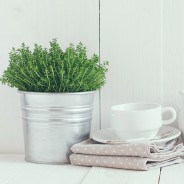 Winter is here and Christmas is fast approaching which means one thing; we're all stressed. Higher electricity bills coupled with the amount of presents we need to purchase for our families can leave us feeling a little deflated and worried. But rather than investing in spa days to relax yourself and damage your bank account even more, why not simply get a plant that's known for its calming properties? Here are the top 10 plants that are sure to de-stress your home and provide you with a sanctuary of peace and tranquillity. 1. Aloe Vera The...
read more
Best part about moving to a new house is the moment you take all your friends and family to see it. The excitement of new beginning is something that you want to share with your dear ones. If you are going to see someone's new home, or attending a house warming party, it is polite to bring a small gift to mark the new beginning for your friends. You could send a card in advance, but it is better to come in person and bring something small with you. Here are 10 great options for you: 1. Framed Map Great way to remember your first home!...
read more
If you're a fan of having a houseplant in your home, you've no doubt lost a plant or two over the years. Insufficient and excessive watering are among the most common reasons why a plant may die so it's important you learn how to strike the right balance. If it wasn't for the water we provide our stunning plants with, nutrients wouldn't be able to travel from the soil to plant cells. However, too much water in the soil will force the air from the root and ultimately reduce the plant's oxygen levels. While there is no simple rule to follow...
read more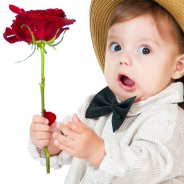 You never get a second chance to make a first impression so it's always important to make a good one. Whether you're going on a first date, meeting the prospective in-laws for the first time or even trying to sell your house, there are basic rules of thumb that put people at ease and leave them with a warm feeling about you. Making eye contact, although not too much, is considered to be a sign of honesty and interest in what a person has to say, whilst a smart appearance shows that you take pride and care in yourself. However,...
read more