Celebrating an anniversary? Flowers are always a good start! Here are some tips and guides how to make the most out of your special day.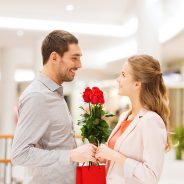 Many wish to mark their 2nd wedding anniversary with a thoughtful gift for their loved ones. There are numerous options to choose from, including everything from bouquets of flowers to jewellery and cotton goods. Here we've listed a few of our favourite ways of celebrating the occasion that should go down well with your loved ones and friends. Meaning of 2nd anniversary It's not clear when wedding anniversaries first became a celebration; each year however has a different meaning. Cotton signifies the 2nd wedding anniversary, with the...
read more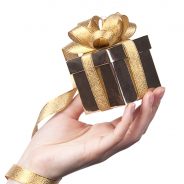 When it comes to a wedding anniversary, every year is important, from the very first to the sixtieth year. There are an abundance of traditional wedding anniversary gifts to choose from, including an array of creative and fresh ideas suited to all budgets. Read on to discover our top picks… Guide to traditional wedding anniversary gifts 1st Wedding Anniversary – Theme: Paper Budget: If you're looking for thoughtful yet cost-effective traditional wedding anniversary gifts, simply pick up a pen and paper. There are a number of fancy stationary...
read more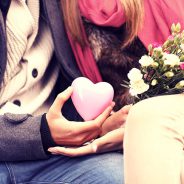 Celebrating your wedding anniversaries doesn't just show the world that love and marriage are one of a kind; it encourages the love within you. It incites you to remember how you first met and ignites the spark. If you're looking for unique ways to celebrate any upcoming wedding anniversaries, you've certainly come to the right place… How to Celebrate Wedding Anniversaries #1 – Celebrating Wedding Anniversaries with love letter love letter We're constantly receiving emails, texts and social media messages, sometimes on an hourly basis....
read more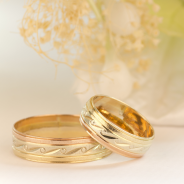 Wedding anniversary is a wonderful occasion to celebrate the love for each other. Whether it's your first or fifteenth anniversary, make sure you get the right gift for the occasion. Although you can never go wrong with flowers, you better half might also appreciate some old-fashioned or modern gifts, here is the complete list! Where does wedding anniversary celebration originate from? The origins of wedding anniversaries go back as far as the Holy Roman Empire. Husbands used to crown wives with a silver wreath to celebrate their...
read more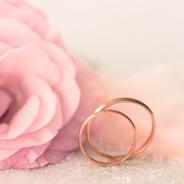 Time flies when you're having fun … and when you're with the one you love! As the years go by, you often find that your anniversaries have a habit of sneaking up on you, resulting in you and your loved one going out to dinner…again. Whether it's your 1st or your 15th wedding anniversary, it's important to celebrate it in style. That means doing something a little different but not necessarily spending a fortune. Here are 10 original ways you can celebrate your wedding anniversary on a budget. No thanks necessary. 1. Recreate your...
read more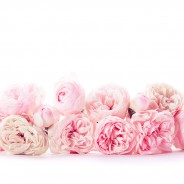 No celebration is complete without a bouquet of beautiful flowers and anniversaries are no exception! How do you typically celebrate your anniversary? Do you go out for dinner or recreate your first date? Do you celebrate every year and leave out the big celebrations for round anniversaries? Let's get things straight first – for every anniversary, there is a flower associated with it, in the same way that there are gifts associated with every anniversary. Here are some tips on what flowers are most suitable for which anniversary!...
read more