A friend or relative got engaged? What a better way to say congratulations than with Engagement flowers! See below and find out what flowers are most appropriate and what message to include with your flowers. Congratulate the happy couple in style!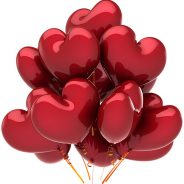 Say congratulations on your engagement with a bunch of congratulations flowers and of course a card expressing your shared joy! Here is an inspiration for over 30 famous quotes for engagement cards. 30+ Original Quotes for Engagement Cards Love one another and you will be happy.  It's as simple and as difficult as that.  ~Michael Leunig I dreamed of a wedding of elaborate elegance, A church filled with family and friends. I asked him what kind of a wedding he wished for,  He said one that would make me his wife. ~Author Unknown When you...
read more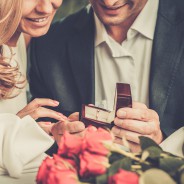 Proposing on Valentine's Day is always a good idea. Whether you choose to go all out or keep it low key, there are a number of ways to pop the question…and not all of them have to cost the earth! Read on to discover a few of our favourite proposal ideas, that might provide a little inspiration if you're on the verge of popping one of life's biggest questions… 1. Old Memories Do you have a great story of how the two of you met? Returning to your favourite spot not only proves you remember the exact moment you crossed paths, it's a...
read more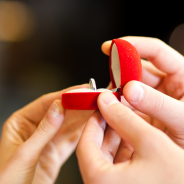 Flowers and romantic wedding proposals go hand in hand, but why leave it there? Rather than just handing over a bouquet, make them a part of the event. Read on for some sweet ideas that will make it a day to remember and give you lots of brownie points! 1. Tie the ring to a flower Buy her a bunch of flowers, handing them directly to her or leaving them to be discovered somewhere. On closer inspection, she'll notice something nestled in among the stems. Just as she realises what she's found, get down on one knee and pop the question – simple...
read more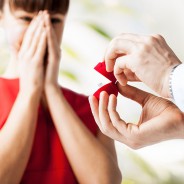 What do you write on engagement card? Here are few examples you can use! Don't forget to add fresh flowers to go with your congratulations message! Engagement Messages Congratulations on your engagement. Wishing you all the best for the future. Good luck! You're two wonderful people who make a great couple! Wishing you all the best with the lead-up to the wedding and for the future. Lots of love Congratulations on your engagement!! Wishing you much joy and happiness for the future. May your upcoming wedding planning be stress free. We...
read more