New Baby in the family? Congratulate on the new arrival with fresh flowers, bottle of champagne or a pampering gift for a new mum. Etiquette for sending new baby gifts, gift ideas for new baby and mum, and some new baby card messages – find all of these on this page.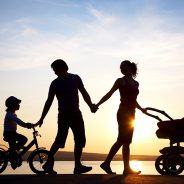 Whether you're a mum to be or a seasoned pro, advice goes along way – especially when it makes you realise you're not the only one having to conquer the ups and downs of parenting… We know we can always rely on advice from our parents, especially our mums, so here's a few of the best things to keep in mind. Learn a new language Start speaking in the 'royal we,' especially when uttering something along the lines of: 'We do not eat Lego!' or 'We just love vegetables mixed with bananas and rice, don't...
read more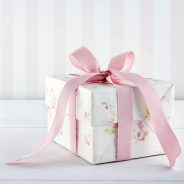 Are you attending a baby shower next weekend? Do you need a little help with the card message? Here are 50 ideas for baby shower card messages! If you're also looking for a little gift, why not bring a baby shower gift basket or a planted gift for mum and cuddly teddy for the baby? There are plenty of ideas to choose from at SerenataFlowers.com. Baby shower card messages Here's wishing you nothing buy joyous times with your new baby. Congratulations! Your home will soon be filled with toys and will never be quiet again. Your house...
read more
Becoming a parent for the first time is a rewarding, yet daunting experience. Thankfully, there are a number of helpful gifts available on the market today, all of which are guaranteed to help you in motherhood. Here are some of the best gift for a new mum we can find, all of which can be put to instant use! 10 Practical Gifts for a New Mum 1.Teething toys New mums will do anything they can to make their baby's teething pain go away. There are a number of teethers available today, including some extremely eco-friendly versions. Such...
read more
Congratulate the new parents on their wonderful new arrival with one of these original card messages for your New Baby Cards! Forget about saying just "congratulations" and add something a bit more original. If you want to add flowers, hamper gifts or new baby plants, you can find all of these and much more at SerenataFlowers.com. 15 Messages for New Baby Cards I hope you have a happy and healthy journey ahead of your family. Congratulations! The coolest part about being parents is catching a glimpse of yourself in your little...
read more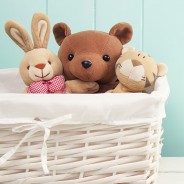 With a number of famous babies having been born this year already, including Jessica Biel's bundle of joy Silas and Shakira's Sasha, isn't it time we all found out what the 2015 baby gift trends have been? Whether you have a friend or family member that's just announced they have a new little one on the way, you need to get thinking about the gift you will be giving them. When purchasing a baby gift it's important that you know we're in 2015 and not the 90's, so be careful with what you choose. To help you find the perfect present for your...
read more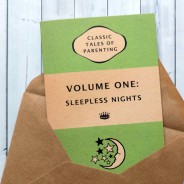 Congratulate new parents on their arrival in style! Forget about overload of pink and blue and choose something more unique to mark the occasion! Here are some of our favourite new baby cards – and don't forget to add some flowers for a new mum! 1. Tiny Human 2. Congratulations 3. Classic Tales of Parenting 4. Brace Yourself! 5. Congrats on … 6. Love, Joy …. 7. Good Job! 8. Goodbye Sleep 9. Holy Shiitake! 10. Cheers! Featured image: Etsy.com Few tips on choosing a card and gift for a new mum and baby: consider the...
read more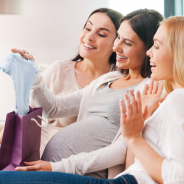 Bringing a new baby home from the hospital is an incredibly exciting time for any new mum, but it's also pretty exhausting. They've just given birth to wonderful new human being. A little bundle of joy they love and cherish. But they're also completely shattered. Not to mention fairly uncomfortable. Despite this, most new mums still accept visitors – even if most friends and family members are there to coo over the baby rather than fuss over the worn-out mum! Most visitors mean well and many even bring gifts but unfortunately not all of them...
read more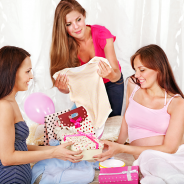 When it comes to life's biggest events, you can't get much bigger than the birth of a baby. And that means the baby shower you're planning should be just as meaningful. Luckily for you, throwing a great baby shower doesn't mean you have to spend a fortune – all you need is a little creativity and a few personal touches. With 2014 being the year of celebrity baby showers, it's time for us to up the ante in 2015! Kim Kardashian celebrated her pregnancy with baby North with a breakfast at Tiffany's theme and Gwen Stefani complemented her...
read more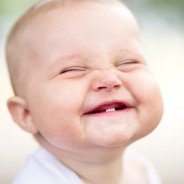 Congratulate new parents on their new arrival! New Born Baby Wishes You are so blessed to bring a new baby into the world and I cannot wait to see the sweet blessing. Warm wishes to the new born baby and the lucky parents too. I just got news of an angel going to make its presence felt in your life! Get ready for laughter, big noise and lots of hugs! Just to say "Hi" to the new member of the family! He (she) couldn't have happened to a nicer parents! Congratulations to proud new parents! May these tiny feet will tiptoe with...
read more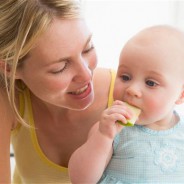 How to impress a new mum Knowing what to buy a new mother who has just given birth can always be a little tricky. The poor woman has just had to go through labour and is probably pretty exhausted. She is no doubt up to her eye balls in nappies and baby sick and that means a little gift could go down a treat. If you're looking for something original and a little different, that will both spoil new mum and prove to be beneficial, here is the ultimate list: 9 Best New Baby Gifts 1. Gift Vouchers It's true, so many people think gift vouchers are...
read more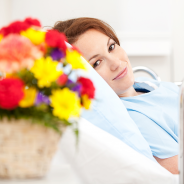 Celebrating the arrival of a new child into a family with a beautiful arrangement of fresh flowers is a lovely and thoughtful thing to do. Knowing the type of flowers to send, in which colours and crucially, when to send them depends on several different factors. Getting the etiquette right will make all the difference. Colour scheme Everybody knows that when it comes to colours it's blue for a boy and pink for a girl. However, when it comes to flowers it hasn't always been that way – in the early 20th century pink flowers...
read more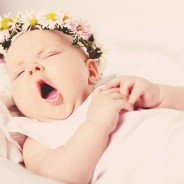 Baby showers can be a lot of fun, but they can also cause a lot of stress and confusion. Let's face it, gifts are one of the main features of the shower. It's an occasion to spoil the 'mum-to-be' and get together with your closest friends. If you've never been to one before, you may be wondering what the correct gift etiquette is. Whether you're hosting the shower or simply attending one, there are a number of things you need to know about the process. Big or small: What is expected? One thing you might be worrying about is how large the baby...
read more
Are you looking for something original to say when congratulating on new arrival? In addition to sending a new baby card, why not send flowers to new mum to surprise her when she gets back home with the baby? Here are some of the best new baby card messages to get you inspired! New Baby Messages Congratulations on your new baby!! This is such a wonderful time for your family and we hope that babyhood is filled with lots of fun, love and cuddles. All the very best A brand new miracle to call your own! Congratulations Wishing you the very best...
read more