Our Flowers and Bouquets
Let us introduce you to our fresh flowers and stunning bouquets. These beautiful blooms come directly from flower markets in Europe, giving you the freshest flowers delivered at the most affordable prices. By cutting out the middlemen, we can send flowers faster and they are also longer-lasting. Our blooming collection features some of the most popular varieties of roses, lilies, tulips, freesia, sunflowers, gerbera, carnations, orchids, chrysanthemums, or lisianthus. Whether you are looking for seasonal flowers or blooms for special occasions, you will find plenty of floral inspiration on our website. Our in-house florists carefully craft each and every bouquet to ensure that the recipient is absolutely delighted once the flowers are delivered.
Stunning Roses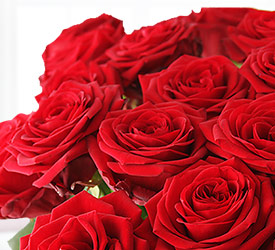 Red, white, pink, yellow or orange - we love all our roses equally. Do you?
Elegant Lilies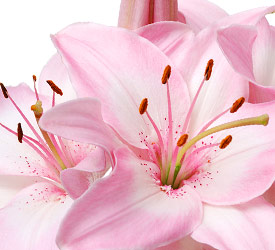 Sophisticated lilies are popular as wedding flowers but also as an expression of sympathy.
Fragrant Freesia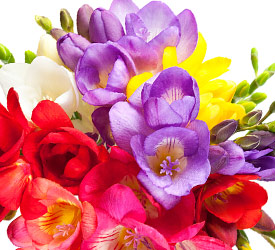 Nature's finest perfume - say happy birthday or congratulations with freesias.
Cheerful Carnations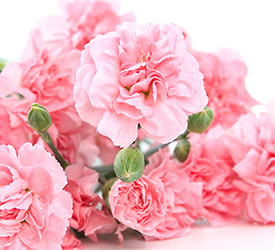 Perfect for Mother's Day or as a little cheer up bouquet on a gloomy day.
Flower Delivery Options
Our flower bouquets are prepared by our in-house florists exactly as pictured on the website. Our flower delivery is done by reliable couriers or post. Each flower bouquet is shipped safely with water supply, flower food and care instructions in a sturdy cardboard box. You can add your own personal message to a free greeting card delivered with the flowers. We can deliver your flower gift to almost any location in mainland UK. Choose from the flower delivery options below and order your flowers today! Our standard next day delivery is FREE from Monday to Sunday. You will be informed about the flower shipment and also moment of delivery by sms and email notifications.
Next Day Flowers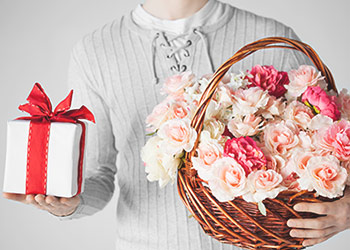 To get your flowers delivered next day,
place your order online by 10pm weekdays.
Same Day Flowers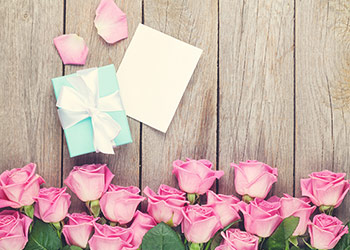 In cooperation with local florists - get flowers delivered today
if you order by 2.30pm
Guaranteed Timed Delivery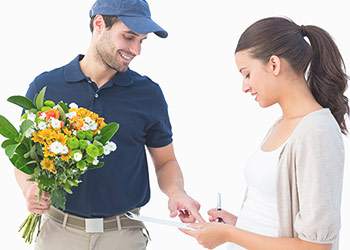 Choose from 3 timed delivery options: guaranteed delivery
before 10.30am, noon and in the afternoon.
Using an Online Florist
Ordering flowers online? I can't get any easier than this! Simply pick a bouquet you love, add it to the shopping card, include your and recipient's details and pay for your flowers. The order process only takes a few minutes. When using an online florist, you are getting better value for money and more options to choose from. Buy the perfect gift for any occasion - birthday, anniversary, graduation, Valentine's Day, new baby, new home or to say I'm thinking of you, I miss you or congratulations. Here are a few reasons to consider using an online florist instead of local flower shops.
Best prices
As an independent florist, we cut out the middle men to pass the savings direct to you. We can offer the best quality bouquets at affordable prices.
Freshest blooms
Our precious floral arrangements are sent out as soon as they are ready to ensure your blooming gift arrives fresh as if the stems have just been picked.
FREE delivery
Send fresh blooms without delivery charges - our flower deliveries are FREE 7 days a week.