Award Winning Flowers
Welcome to the home of beautiful bouquets and stunning floral arrangements. We are an award winning florist with over 15 years' experience of sending beautiful blooms to your loved ones. Our secret recipe for the most beautiful bouquets and fresh flowers is the love and care our florists put into arranging every single posy, flower bouquet or arrangement. As an independent online florist, we manage our own floral supply and offer outstanding value, not just cheap flowers. Our blooming collection features some of the most popular varieties like roses, lilies, tulips, freesia, sunflowers, gerbera, carnations, orchids, chrysanthemums, or lisianthum. Our blooms come with care instructions, so the recipient does not need to be an expert in flower arranging to display them beautifully. Some stems like lilies will arrive in bud form to protect the petals during the journey.
Stunning Roses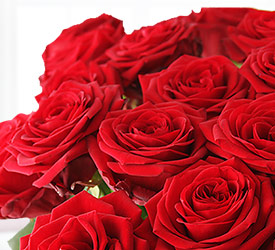 Red, white, pink, yellow or orange - we love all our roses equally. Do you?
Elegant Lilies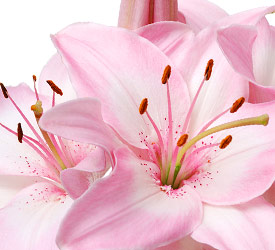 Sophisticated lilies are popular as wedding flowers but also as an expression of sympathy.
Fragrant Freesia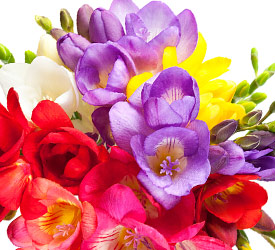 Nature's finest perfume - say happy birthday or congratulations with freesias.
Cheerful Carnations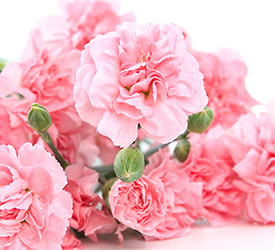 Perfect for Mother's Day or as a little cheer up bouquet on a gloomy day.
Online Flower Delivery - Send Flowers in UK
Do you need reliable, cheap and fast flowers delivery in the UK? In that case you came to the right place. Our flowers are prepared by our in-house florists and delivered by couriers or post. Your blooms will be safely delivered to their destination on time and in perfect condition. Choose from our delivery options and order your flowers from an award winning online florist!
Next day flowers with FREE delivery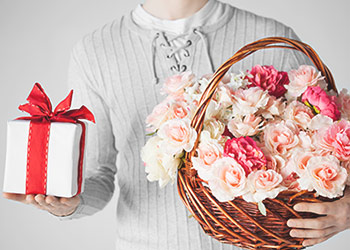 To get your bouquet delivered next day,
place your order online by 10pm weekdays.
Same day flowers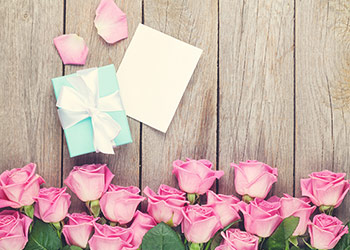 In cooperation with local florists - get flowers delivered today
if you order by 2.30pm
Guaranteed timed delivery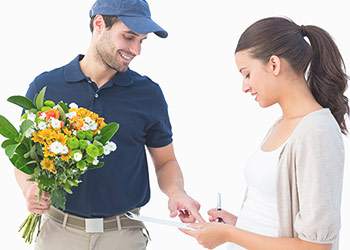 Three timed flower delivery options: guaranteed delivery
before 10.30am, noon and in the afternoon.
Order Flowers from Online Florist
Why? Because only online you get the best selection, offers, prices and service. Select flowers for delivery online to enjoy the ultimate shopping experience. Join our growing floral family and send flowers today with SerenataFlowers.com. Our wide selection of online flowers gives you the option to buy the perfect gift for any occasion - birthday, anniversary, graduation, Valentine's Day, new baby, new home or to say I'm thinking of you, I miss you or congratulations. Here are a few reasons to consider using an online florist instead of local flower shops.
Best prices
As an independent florist, we cut out the middle men to pass the savings direct to you. We can offer the best quality bouquets at affordable prices.
Freshest blooms
Our precious floral arrangements are sent out as soon as they are ready to ensure your blooming gift arrives fresh as if the stems have just been picked.
FREE delivery
Send fresh blooms without delivery charges - our flower deliveries are FREE 7 days a week.
Flower Delivery for Easter 2018
Celebrate Easter Sunday and Easter Monday on 1st and 2nd April 2018 with a range of stunning Easter flowers, plants and gifts from SerenataFlowers.com. Decorate your home with vibrant fresh flowers and spoil your family and friends with sweet surprises arriving at their door. Book online for delivery before Easter weekend, last available day for delivery is on Saturday 31 March.
Easter Flowers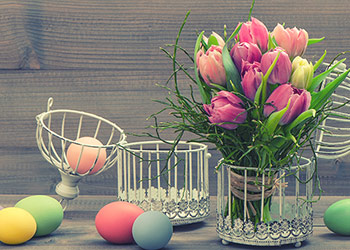 Fresh blooms full of sunshine and joy - the perfect way to say Happy Easter!
Easter Plants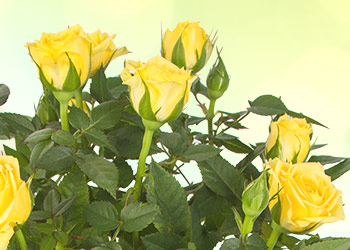 Treat their home to a gorgeous spring Easter plant which will bring them joy long after the Easter weekend.
Easter Gifts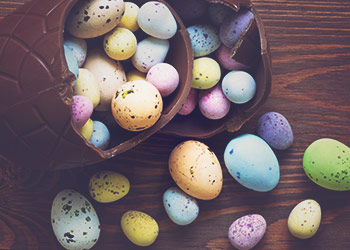 No Easter bunny comes without chocolate! Our Easter gifts will give him run for his money.