Modern
An avant-garde arrangement of clean-edged petals is the ultimate in flower fashion. Bold colours add a stylish accent to rooms in neutral shades ? or try white for a chic complement to kaleidoscopic fabrics and bright walls.
Twist and Shout
Save £5 (10%) with FREE Delivery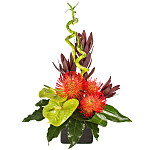 Order in the next 8 hours 34 minutes for delivery TOMORROW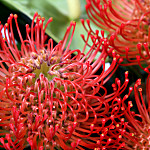 Track your order
Customer Satisfaction
5 star
(98903)
4 star
(24229)
3 star
(470)
2 star
(9357)
1 star
(8995)
Service rating : Delivered when you said they would be, found the website address input frustrating
Product : good looking modern design that has own base
Service rating : kept well informed as to were the order and delivery status was and recieved emails to say its on the way and also when delivered. As price is everything these days its a much more realistic price including delivery
Product : good old value for money in modern wold executed well
Service rating : Excellent choice of flowers across a wide range of budgets and nice and modern yet still elegant.
Product : I sent them to friend who had just lost a family memeber and she said they were beautiful.
Nice modern card, looks good.
Service rating : Such great value and the flowers are always fresh and delivered promptly
Product : A beautiful modern arrangement. Last for ages too.
Service rating : Delivered in good time thank you.
Product : Very impressive flowers, a mix of vibrant reds and pink, a good choice if you are looking for a more modern selection.
Very good quality - a beautiful modern collection of flowers.
Traditional and modern flower arrangements are not the only types of flower arrangements used by modern florists. In this day and age, the skilled modern florist from serenata flowers is keeping up with the latest trends by experimenting and innovating with flower arrangements.

The so called modern flowers or new age flower arrangements are what we often see in magazines and the display windows of elegant shops. Besides employing the use exotic flowers, the modern floristry arrangements boast of sharp color contrasts and the use of flowers modern and accessories to either highlight or complement the chosen modern flowers delivered. So now we see modern flower bouquets with dried twigs, pine cones, fruits, and other non-traditional items thrown in the merry mix of colors and textures.

Modern flowers for delivery allows you as the customer to be more creative in choosing the modern bouquet you want. You can be as creative, energetic, and adventurous as you want with your modern flower delivery selection, thereby letting your unique personality shine through the modern flowers by post you send.

Another thing that sets Serenata's modern bouquets apart from modern funeral flowers is that it has done away with the plain white ceramic vases of old. Since modern flower designs are now utilized by a wider audience – a modern flower is sent and given as gift or tokens to men and women alike, used as corporate giveaways, or made as party centerpieces – serenata flowers lets you be more adventurous in the use of vases or funeral flower modern holders. You can choose from different crystal vases, wine glasses, fish bowls, plastic or ceramic pots, or baskets to be used in lieu of the traditional long necked vases.

If you are looking for modern flowers delivery, go to serenataflowers.com and discover the joys of modern floral arrangements.