Top rated flowers
Here are just a selection of our top rated products, so rest assured that if you choose to send one of these products, they are bound to bring delight and a smile to the recipient...
Cross My Heart
Save £49.99 (0%) with FREE Delivery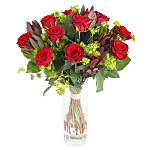 Order in the next 13 hours 27 minutes for delivery TOMORROW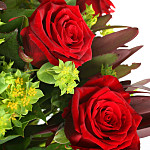 Bestsellers
- Top rated flowers
If you want to find the bouquets that our customers have made their top rated bouquets then you have come to the right place. Each and every one of our bouquets that we send out can be rated independently by our customers, we use these ratings on our website so that you can see what our customers really think of our flowers. So here they are, these are the floral tributes that our customers have tried and tested and have rated as being a cut above the rest. If you want to know more about the comments left by our customers these are displayed underneath the product when you click on the bouquet image. So for top rated bouquets delivered across the United Kingdom then this is the selection for you. If you are looking to send a bouquet to London, Manchester, Leeds, Cardiff, Liverpool or even Taunton! We are absolutely 100% confident that we will have the best top rated flowers just for you, guaranteed to make your loved ones exceptionally happy! So try Serenataflowers.com today for the best top rated flowers delivered free daily straight to addresses across the UK.