It's the time of the year to put up the Christmas tree and send around your usual batch of Christmas cards. If you're running out of inspiration for your Christmas message, we have plenty of ideas here! Still looking for last minute Christmas gifts? We recommend our Christmas Plants and Christmas Hampers, they make wonderful gifts!
New Year is around the corner and you're wondering what words to choose to wish your loved ones a lot of happiness and health in new year? We have collected over 50+ of the best New Year Messages to get you inspired! If you're looking for an upgrade for your New Years wishes, why not add a bouquet to the mix? Send beautiful blooms to celebrate new beginnings and add one of these greeting card messages: New Year Messages Friend, neighbor, confidante: you have improved my life so much that, as we enter a new year, I wish for you all...
read more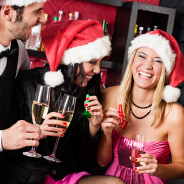 Have you already sent your Christmas cards this year? Are you leaving it till the last minute? No matter which of those groups you fall into, one this is pretty sure – most of Christmas cards are pretty standard, not very original and lack any personality. If you want to stand out from the crowd this year, and bring a real cheer and smile to your family and friends, get inspired right here! PS: For those who like a bit of adrenaline and leave the Christmas gifts to the last moment, you can shop gifts and flowers at SerenataFlowers.com...
read more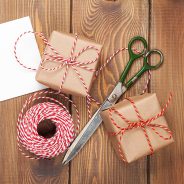 Inspirational Christmas Greetings Messages for your loved ones – whether you're sending a small gift to grandma or need something special to write for your mum, you will find plenty of inspiration here! If you're still on the hunt for the perfect gift, take a look at our selection of fabulous festive flowers and Christmas hampers at SerenataFlowers.com. Christmas Greetings Messages Let's celebrate this blissful New Year. happy Christmas. During this time of faith and family, may the true meaning of Christmas fill you with...
read more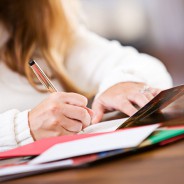 If you're like us and send around 20+ Christmas cards every year, it could be hard to make each message unique, original and personal. One way to go around it is to add a festive quote and few sweet personal words to go with it. For your inspiration, we have tracked down some of the most popular festive quotes from the internet – see below and pick your favourite one. If you're looking for some festive flowers or hampers to send to your loved ones, you'll find amazing variety with low prices at SerenataFlowers.com....
read more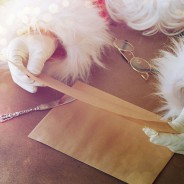 Christmas cards are on the table, stamps and envelopes ready and all that's left to do is to add a nice message to wish your friends and family Merry Christmas. We can certainly help with the last part! Here is a selection of 50 Merry Christmas wishes and messages you can use for your family and friends. If you want to send some Christmas Flowers or Christmas Plants instead of a simple card, you know you'll find the best deals at SerenataFlowers.com, always with free delivery, available 7 days a week! Merry Christmas Wishes and...
read more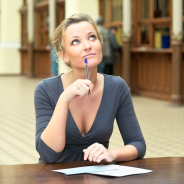 Christmas is around the corner, and all your Christmas card all ready, packed to be send out, but there's an empty one still waiting for you. The one you want to give to your husband. Are you finding it hard to find the right words to wish Merry Christmas to your hubby? You're not the only one. We've found some great suggestions for personal Christmas wishes that don't stick just to the basic Merry Christmas. If you're looking for last minute gifts for your husband, take a look at our range of Wine, Beer or Food...
read more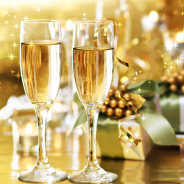 Happy new year wishes for your greeting cards! Send someone blooming new year wishes with SerenataFlowers.com! New Year Wishes Messages Genuine success comes only to those who are ready for it. So never step back and always have courage to accept new challenges. Wishing you a very happy new year 2016. Let me wish you a very Happy New Year before the phone lines get jammed and internet hanged. Happy New Year 2016 ! Let's have party coz it's New Year time. Celebrate Happy New Year 2016 with me all the night, so that we can end the...
read more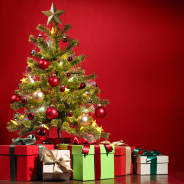 Christmas card is one of the oldest traditions associated with Christmas and it was used to spread the sentiment and good cheer over the festive period. The traditional Christmas message "wishing you a Merry Christmas and a Happy New Year" has of course changed over the years and these days you many people use more personal messages and even famous quotes for your cards. There are numerous variations on the original greeting message and many cards are available pre-printed with more religious sentiment, with a poem, prayer or even...
read more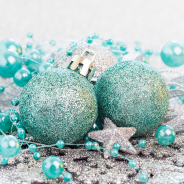 Card? Check! Message? Still blank? Here is some inspiration that will help with your writer's block! Missing anything else? Take a peek at SerenataFlowers.com for a wonderful selection of Christmas hampers filled with traditional treats or festive bouquets that will leave even Rudolf speechless!  No need to pull my pointy ears. I'll be your Christmas elf this year. How many Christmases until we start looking like each other? Come down the chimney! I have a special Christmas present for you. If you were turned into a snowman by an evil...
read more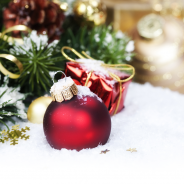 Before sending your Christmas card greetings, why not add a little special touch and send some festive cheer with one of our gorgeous Christmas bouquets or spoil someone rotten with a luxury Christmas hamper? Funny Christmas Card Messages They say that Christmas is just around the corner. How can it be when the world is round? Anybody know where can I buy love? They told me that it is the best thing to give this Christmas. I think Santa's wish for this Christmas should be to lose weight. Rudolph has a red nose because he is drunk. I think...
read more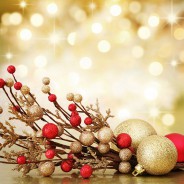 There are many original ways to say Merry Christmas! Here are some ideas to get you started! Do you want to send more than just a card? We have a fabulous selection of festive flowers and gourmet Christmas hampers available at SerenataFlowers.com, all with free next-day delivery! May you be reminded of all the most important things in your life this Christmas. Merry Christmas! Wishing you and your family a wonderful holiday season. Lots of love. May you have a wonderful and Merry Christmas with the ones you love. Keep Christmas a time of...
read more