Anthurium promises a lengthy vase life and one that will keep bringing joy to your home or office for months to come when cared for correctly. This species can reach a size of 40 cm and is also referred to as the Flamingo Flower, boy flower, flamingo lily, oilcloth flower, or laceleaf.
It boasts an exotic style with its rich, oversized glossy leaves and picture-perfect waxy flowers, its name is derived from the Greek words, anthos (flower) and oura (tail).
About this plant
The flowers of anthurium, known as 'spathes', are hot-hued in shade and bring plentiful wildlife to the garden. The bloom is the central spadix and is an amalgamation of several tiny flowers. These blooms appear at intervals throughout the year and tend to last between six and eight weeks. They do however boast a rest period of almost three months in between this growth.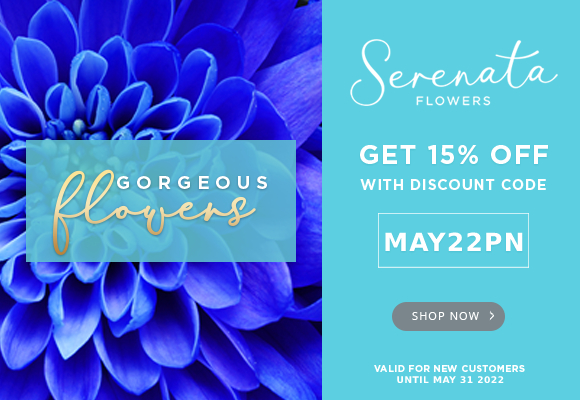 All in all, there are over 1,000 impressive anthurium varieties in existence, with the most prevalent being the Anthurium andreanum. This particular specie boasts picture-perfect heart-shaped leaves and rich, shiny blooms, which come in a wide range of hues. The most popular are pink, red, or white, although shades of burgundy, green lilac, and yellow are available.
Anthuriums are native to South America and the Caribbean's rainforests, where they come in the shape of epiphytes, growing in tree crevices. If growing these blooms at home (especially in a colder climate) it is important to replicate their natural environment.
To do this, you will need to pick a location that is warm and boasts plenty of bright filtered light as well as lots of humidity. When offered this environment, this flower will bloom regularly throughout the year. Note that Anthuriums are toxic to pets and humans if ingested. To avoid becoming ill, be sure to wear gloves when handling them.
Care needs
Anthurium thrives best when placed in warm, bright rooms that boast plenty of humidity, including both conservatories and bathrooms. For best results, mist your plants on a regular basis or use a tray of moist pebbles to create the illusion of a tropical environment.
Water when the compost feels dry to the touch and only repot when the roots have filled the pot in its entirety. Root growth tends to be prevalent in the spring. Every two to three years, repot your plant in the springtime, into a slightly bigger pot. If you notice aerial roots, it's time to give your plant a new home!
How to plant
To ensure your plant grows to the best of its abilities, opt for a mix of multi-purpose, peat-free, soil-based compost or alternatively, a high-quality house plant or orchid compost. When planting, ensure the root ball sits just above the soil's surface.
Watering needs
In the spring and summer months, it is important to water your plant only when the top few centimeters of compost are dry to the touch. To avoid root rot, allow the water to drain away completely post watering and water more sparingly in the autumn and winter. To encourage growth, use a high-potash, half-strength fertilizer and feed monthly.
Another way to encourage growth involves pulling away any spent blooms gently. Mist the leaves regularly (being sure to avoid the flowers). Alternatively, stand the plant upon a tray filled with pebbles and water. Every now and again, to ensure the leaves of your plant remain dust-free and glossy, wipe them with a damp cloth.
Lighting requirements
To help your bloom thrive, choose a location for your anthurium that is privy to lots of bright, indirect sunlight. Anthuriums thrive in warm rooms with temperatures spooning between 15°C (59°F) and 20°C (68°F), away from radiators and draughts.
As they prefer high humidity, opt for a conservatory or a bathroom, or alternatively, group your plants together to help heighten humidity levels.