Grandparents Day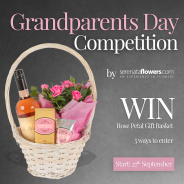 "Grandparents are a delightful blend of laughter, caring deeds, wonderful stories and love." Join us in celebrations of Grandparents Day this year on 4th October and enter our brand new competition! For the first time, you can enter using blog, Pinterest, Twitter, Instagram or Google+ (see below to enter – entry options will be unlocked on 27 September) Terms & Conditions: Competition is open from 27th September until 2nd October 2015. Multiple entry options per participant. Prize is available for delivery to UK...
read more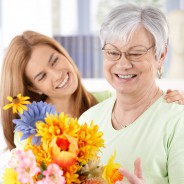 Do you know when is Grandparents Day in 2015? If falls on Sunday, 4th October 2015! Grandparents Day has been celebrated in the USA since 1978 and officially recognised by other countries on various dates. It is a celebration and recognition of what older generation has done for us, and what contributions seniors made throughout the history. There are different ways how each country celebrates this day and most of them celebrate it on different day too, for example in Australia they celebrated the first Grandparents Day in November 2010....
read more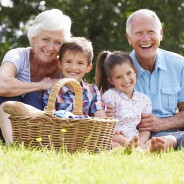 With Grandparents Day on the 4th of October fast approaching, it's time to figure out how you're going to be celebrating it this year. With 2015 being the year of Julie Walters, Stevie Wonder and Dr Phil turning 65 years young and becoming grandparents, it's the year to celebrate the day in style. History of Grandparents Day Marian McQuade has been nationally recognised as the founder of National Grandparents Day, after making it her goal in 1973 to educate the youth in her West Virginia community about the importance of grandparents in their...
read more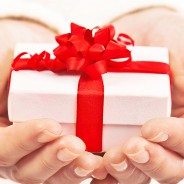 Grandparents play an important role not only in the lives of their children, but also their grandchildren. So, it's important to celebrate and thank them. It may not be widely advertised, but each year in the UK, an entire day is dedicated to this special generation. 'National Grandparents Day' takes place annually on the first Sunday of October. If you're struggling for the perfect gift, here are some of the best Grandparents Day ideas to give you a little inspiration: Personalised gifts Personalised gifts can be treasured forever and it...
read more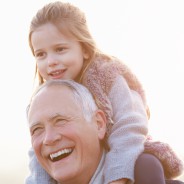 Happy GrandParents Day! Here are some beautiful quotes to include in your card! Shop for Grandparents Gifts here. Grandparents Day Quotes "Grandparents, like heroes, are as necessary to a child's growth as vitamins." Joyce Allston "It's so important to give your children and grandchildren inspiration … Teach them to notice, to pay attention, to appreciate, and to be inquisitive. Don't just look, try to see."  Irina Baronove-Tennant "Her grandmother, as she gets older, is not fading but...
read more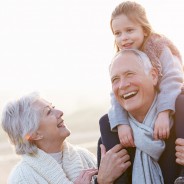 Grandparents are one of the most important people in our lives – find time this year and thank them for all they've done for you on their special day, the Grandparents Day on Sunday 11th September 2016. Here are some thoughtful messages you can include in your card with your flowers or gift (additional quotes for Grandparents Day here): Card Messages for Grandparents Day You're the best grandparents any kid could ever ask for.  Thanks for spoiling me rotten. It's difficult to imagine what my life would be like without...
read more