Father's Day is around the corner and you're still looking for a gift? Here are some of our tips and ideas what to give your dad for Father's Day. Don't forget to include also a nice card with a personal message, some ideas can be found here.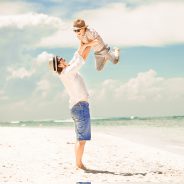 Even though Father's Day is one of the most important days in the year, and one that you certainly don't want to forget, it's tricky to keep track as it keeps changing every year. As a general rule, Father's day is celebrated on third Sunday in June each year. There are a few stories which explain the origins of Father's Day and why it is celebrated, but the timing of the celebrations dates back to 1966. That year, president Johnson in the US established that Father's day will be celebrated each third...
read more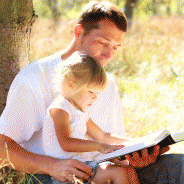 When we consider all that our Father's do for us, be it providing us with a personal chauffeur, helping us with our homework or fixing our car, celebrating Father's Day shows Dad just how much we appreciate him. Below we've listed a few reasons why we should be thankful for our fathers… Dads are our role models. Traditionally, for girls, our fathers are our role models. When searching for the perfect man, we generally look for similar qualities to those our dads possess. For boys, our fathers represent the guardian and advocate of the family....
read more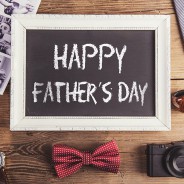 With Father's Day just around the corner, now is the time to start planning a great gift for one of the main men in your life! Held on the third of June, this date honours both fathers and father figures in the UK. It celebrates a paternal bond, a friendship and the influence of father's in society. Asides from a date that is celebrated in the UK, Father's Day is also celebrated widely in other parts of the world and was originally installed in the United States in the early 20th century to complement Mothering Sunday. Hampers are a...
read more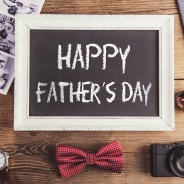 With Mother's Day over and done, it's finally time to celebrate the men in your life! Are you wondering when is Father's Day in 2016? Father's Day will be on Sunday, 19 June 2016. Father's Day is about celebrating fatherhood, parental bonds and the position of Father's in society. Most countries celebrate this day on third Sunday in June every year. While the celebration may vary from country to country, the message is the same – celebrate Fathers around the world. Father's Day became more...
read more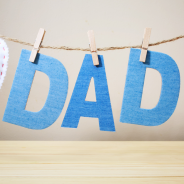 With Mother's Day over, Father's are often left behind and they big day often forgotten! Make sure you remember this year and surprise your dad with a nice home cooked meal, or just give him a nice Father's Day card. Dads deserve as much attention as mums, at least for the one special day in the year! There are many ways to make your dad feel special on Fathers Day, take a look at our post with 10 ideas how to make Father's Day special this year! If you're giving him a card, make sure you include nice personal...
read more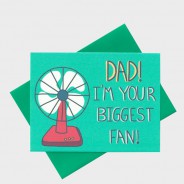 Are you looking for an original way to wish Happy Father's Day? Why not with an original card! Here is the best selection from Etsy.com! 10 Best Father's Day Cards 1. "Dad, I'm your biggest fan." Father's Day card from Etsy. 2. "As far as Fathers go I could've done a lot worse!" Father's Day card from Etsy. 3. "Fatherhood Takes Balls" Father's Day card from Etsy. 4. "I love you so much I will let you pick your own nursing home. Just stay within the...
read more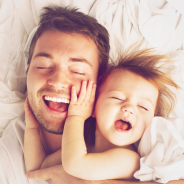 If you didn't already know, Father's Day is almost here! On 21st June, you're expected to spoil your old man so now is the time to get planning. Most fathers are as easy to please as they are to love but this year why not make things even more special by upping your present ideas from the standard card and pair of socks to something even greater. We have ten great ideas to get you started… 1. Big breakfast bonanza Come on, what dad doesn't just love a good old fashioned English breakfast? Treat him to his favourite sausage and bacon in...
read more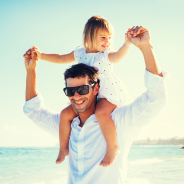 Father's Day. It's the one day of the year when dads get recognised for all their hard-work and are told how much they mean to their little girls and lads. This year, Father's Day falls on 21st June but while we all know that a card and present are mandatory parts of the day we don't all know the origins or histories of this annual celebration. The history of Father's Day While modern Father's Day celebrations are thought to be only 100 years old but the concept of celebrating the day is claimed to go all the way back to Ancient Babylonia. It...
read more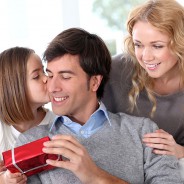 Happy Father's Day! Here are few ideas what to put on your Father's Day card! If you need gifts for Father's Day, order with few clicks from SerenataFlowers.com! Happy Father's Day Messages I guess we could've asked for a better father, but I'm not sure God has figured out how to make one yet. Happy Father's Day – Love [ your name(s) ]. To the world's greatest dad from the world's greatest kids. Have an amazing Father's Day, Love [ your names ]. Happy Father's Day! I may...
read more