Finding the right words on a sad and tragic occasion like funeral can be really difficult.
If you're struggling with your emotions, some inspirational quotes about death can provide a source of support.
Choose one of these quotes for your funeral card or send on a note along with your funeral flowers.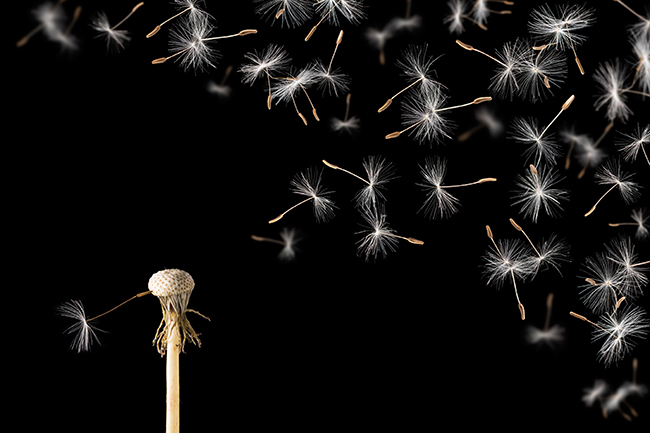 40+� Quotes About Death
"Why should I fear death? If I am, death is not. If death is, I am not. Why should I fear that which cannot exist when I do?"� Epicurus
"I� feel monotony and death to be almost the same."� Charlotte Brontë
"If life must not be taken too seriously, then so neither must death"� Samuel Butler

"Death destroys a man: the idea of Death saves him."� E.M. Forster

"The fear of death follows from the fear of life. A man who lives fully is prepared to die at any time."� � Mark Twain
"You'll drift apart, it's true, but you'll be out in the open, part of everything alive again."� Philip Pullman,� The Amber Spyglass

"Because I could not stop for Death –
He kindly stopped for me –
The Carriage held but just Ourselves –
And Immortality."� Emily Dickinson

"The boundaries which divide Life from Death are at best shadowy and vague. Who shall say where the one ends, and where the other begins?"� Edgar Allan Poe

"It is said that your life flashes before your eyes just before you die. That is true, it's called Life."� � Terry Pratchett,�

The Last Continent

"Death is not the opposite of life, but a part of it." � Haruki Murakami

"Man alone chimes the hour. And, because of this, man alone suffers a paralyzing fear that no other creature endures. A fear of time running out."� Mitch Albom,� The Time Keeper

"The idea of a good society is something you do not need a religion and eternal punishment to buttress; you need a religion if you are terrified of death"� Gore Vidal

"I discovered to my joy, that it is life, not death, that has no limits."� Gabriel García Márquez

"Death! I wish thou to grant, because thou suspense is killing me." � Shahazad

"I don't want to die without any scars."� � Chuck Palahniuk,�

Fight Club

"Cowards die many times before their deaths; The valiant never taste of death but once."� William Shakespeare

"I do not fear death. I had been dead for billions and billions of years before I was born, and had not suffered the slightest inconvenience from it."� Mark Twain

"It won't rain all the time, the sky won't fall forever." –� The Crow

"When he shall die,
Take him and cut him out in little stars,
And he will make the face of heaven so fine
That all the world will be in love with night
And pay no worship to the garish sun."
―� William Shakespeare,�

Romeo and Juliet (Shakespeare Collection)

"End? No, the journey doesn't end here. Death is just another path, one that we all must take. The grey rain-curtain of this world rolls back, and all turns to silver glass, and then you see it."� J.R.R. Tolkien,� The Return of the King
� "How can the dead be truly dead when they still live in the souls of those who are left behind?"� Carson McCullers,� The Heart Is a Lonely Hunter
"I could just remember how my father used to say that the reason for living was to get ready to stay dead a long time."� As I Lay Dying,� William Faulkner
"In spite of everything I still believe that people are really good at heart. I simply can't build up my hopes on a foundation consisting of confusion, misery and death." Anne Frank,� The Diary of a Young Girl

"I despise wisdom and the blessings of this world. It is all worthless, fleeting, illusory, and deceptive, like a mirage. You may be proud, wise, and fine, but death will wipe you off the face of the earth as though you were no more than mice burrowing under the floor, and your posterity, your history, your immortal geniuses will burn or freeze together with the earthly globe." � Anton Chekhov

A single death is a tragedy, a million deaths is a statistic. –� Joseph Stalin

"Death is just another pass, one which we must all take." � Ian McKellen (Gandalf, in The Lord of the Rings)

"They say you die twice. One time when you stop breathing and a second time, a bit later on, when somebody says your name for the last time." Banksy
"It kills me sometimes, how people die."� � Markus Zusak,�

The Book Thief

"Death must be so beautiful. To lie in the soft brown earth, with the grasses waving above one's head, and listen to silence. To have no yesterday, and no to-morrow. To forget time, to forget life, to be at peace."� Oscar Wilde,� The Canterville Ghost
"You needn't die happy when your time comes, but you must die satisfied, for you have lived your life from the beginning to the end . . ." Stephen King,� The Dark Tower

"Life is a path; Death a destination." Demon Hunter's I Have Seen Where It Grows

"It is the unknown we fear when we look upon death and darkness, nothing more."� J.K. Rowling,� Harry Potter and the Half-Blood Prince
"Life is for the living.
Death is for the dead.
Let life be like music.
And death a note unsaid."
―� Langston Hughes,�

The Collected Poems

"I'm the one that's got to die when it's time for me to die, so let me live my life the way I want to." � � Jimi Hendrix,�

Jimi Hendrix – Axis: Bold as Love

"I'm not afraid of death; I just don't want to be there when it happens."� � Woody Allen
"Man cannot possess anything as long as he fears death. But to him who does not fear it, everything belongs. If there was no suffering, man would not know his limits, would not know himself. " � Leo Tolstoy,� War and Peace
"Don't feel bad, I'm usually about to die." � Rick Riordan,�

The Battle of the Labyrinth

"Every man's life ends the same way. It is only the details of how he lived and how he died that distinguish one man from another." Ernest Hemingway

"Death commences too early–almost before you're half-acquainted with life–you meet the other."� Cat on a Hot Tin Roof, � Tennessee Williams

"The boundaries which divide Life from Death are at best shadowy and vague. Who shall say where the one ends, and the other begins?"� Edgar Allan Poe, "The Premature Burial"
"To the well-organized mind, death is but the next great adventure."� � J.K. Rowling,�

Harry Potter and the Sorcerer's Stone

"Maybe all one can do is hope to end up with the right regrets."� The Ride Down Mount Morgan,� Arthur Miller

"The darkness that surrounds us cannot hurt us.� It is the darkness in your own heart you should fear." Silvetris

"It is the secret of the world that all things subsist and do not die, but retire a little from sight and afterwards return again." Ralph Waldo Emerson,� Essays: Second Series

"For life be, after all, only a waitin' for somethin' else than what we're doin'; and death be all that we can rightly depend on."� Dracula,� Bram Stoker
sources: buzzfeed.com, goodreads.com, boredofwisdom.com, shortlist.com�
SerenataFlowers.com now offers a range of affordable funeral flowers, including wreaths, posies, arrangements, crosses, cushions, sprays and sheaves. Our funeral flowers are delivered free of charge to funeral homes around the UK.�