Find out how to take care of your roses if you're growing them or how to keep them fresh for longer if you just received them in your flower delivery.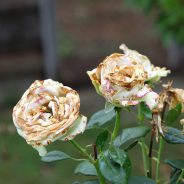 When growing any plant, there are various things that can go wrong. Roses are no exception. In fact, these exquisite plant species are often the most susceptible to both rose diseases and pests. Knowing the signs and how to treat these ailments is a must if you wish to encourage healthy growth. Preventing rose diseases To encourage healthy roses, it's always a good idea to pick disease-resistant varieties. Despite costing a little more than the average rose, these particular variants have been bred to withstand all common diseases,...
read more
The rose has long-been a prevalent bloom, used in everything from tailor-made bouquets, to bespoke centrepieces and over-the-top party arrangements. However, not all roses are red and there are in fact a number of variants you've most likely never heard of. Read on to discover a few of our favourites… The Grasshopper Rose This unusual specie, native to Holland, is also known as the 'grassheart' rose. Its bright green and yellow petals, tinged with a red centre, are what make these species appeal exotic in style. The blooms are medium sized,...
read more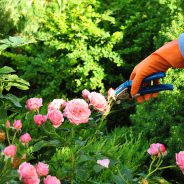 Roses are an asset to our homes and gardens; however people tent to steer clear of them under the misconception that they are difficult to maintain. This is far from the case and pruning roses doesn't have to be a difficult or intimidating task. In fact, there are a number of tips to make pruning more effective… Why Prune Roses? Colder temperatures have the tendency to produce unattractive, mottled blossoms, with yellowing foliage which regularly falls. On top of this, rose hips may form, which can result in interrupting the next...
read more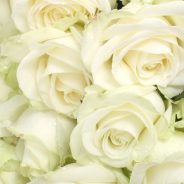 It was only in 2000 that the Avalanche Rose first became popular, yet it's now hugely prevalent with high-end florists, wedding planners and floral designers. Many think of the Avalanche Rose as the go-to element when it comes to fashioning exclusive rose arrangements, centerpieces, bouquets and venue decor. In fact, it's now one of the most sought after wedding flowers available, especially for brides wishing to create a 'vintage wedding' flower display. Occasions Since their introduction, Avalanche Roses have become more and...
read more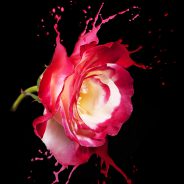 A flower's meaning is no longer specific to its colour and type alone, but also, to the number of stems you choose. To better help you understand these meanings, we've created a comprehensive guide which goes some way to explaining what different numbers of roses mean – starting with just one… Meaning of Roses – from 1 to 100 A single rose – often gifted to those you love, a single rose indicates 'love at first sight'. 2 Roses – you would gift two single roses to those you are deeply in love with. 3 Roses – 'I love you'. 4...
read more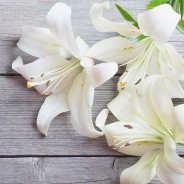 Many people believe funeral flowers and sympathy flowers to have the same meaning when in fact they're both somewhat different. Although flowers are the fundamental medium for showing sympathies to those who have lost a loved one, there is still a difference between sympathy flowers and funeral flowers. The difference between sympathy and funeral flowers If you wish to send flowers to the residence of the grieving, instead of directly to the funeral or church, it's important to choose something appropriate. Sympathy flowers are commonly...
read more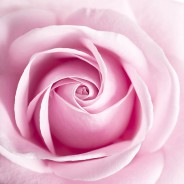 Pink roses are a multipurpose flower, perfect for an array of occasions. They convey numerous emotions, including passion, thoughtfulness and sentiment and are extremely contemporary in style, packing a colourful punch, with the ability to brighten up any room or event. Whether you're sending a bouquet of beautiful pink roses to a friend as a thank you, or are simply showing your affection and admiration for that special somebody, the pink rose is guaranteed to always express the right emotion. And the best part? You don't have to say a word....
read more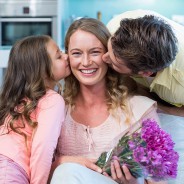 Whether it's your mum, your mother in law or other mother figure you have in your life, they deserve a real treat for Mother's Day. Surprise them by upgrading your Mother's Day card to a full gift set including a combinations of some of our bestselling flowers with wine, chocolates or cuddly teddy.  Whether she prefers roses, lilies, carnations or a mixed bouquet, there is something to choose from for any mum. Our Mother's Day Gift Sets start from only £24.95 and you can get them delivered on Mother's Day for a...
read more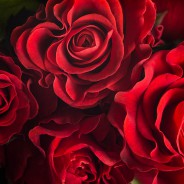 Roses – Basic Facts The common rose, which is part of the Rosaceae family, comes in the shape of a woody perennial flowering plant, boasting 100 species and thousands of cultivars. From erect shrubs to climbing and trailing plants (often embellished with sharp prickles) each and every style varies in both shape and size. Choose from compact and miniature roses, to variants that grow up to seven meters in height! Renowned for their large and bold flowers, with shades ranging from crisp and delicate white through to vibrant yellows and...
read more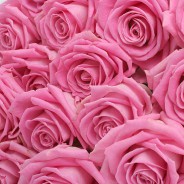 "Won't you come into the garden? I would like my roses to see you." Richard Sheridan Make space for some romance in your life and don't wait for the next special occasion. With these affordable rose bouquets, there are no more excuses not to spoil your special someone, just because you can! 1.Luxury Pink Roses Even under £30 you can still afford a bit of luxury, this bouquet with 20 luxury pink roses is simply breathtaking! £29.99 with free delivery* 2. Rouge Romance A modern twist to a traditional red rose bouquet, 9...
read more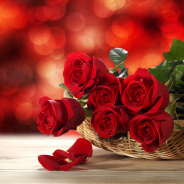 Valentine's Day is celebrated around the world every year on February the 14th and is a time when those in love display their feelings through gifts, dates and flowers. The history of Valentine's Day Valentine's Day began many years ago and is thought to have come about due to Saint Valentine of Rome. Saint Valentine was imprisoned in Rome for illegally marrying soldiers to their loves despite the fact they were forbidden to marry by the state. The Roman Emperor believed that once married, men made terrible soldiers and as a result put a ban...
read more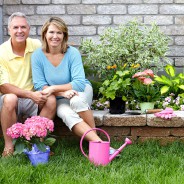 Did you know that an average garden in the UK has a total investment of £1.790 by the house owners? Revealed in a recent study by Homebase, they also set a list of garden flowers that are most attractive to house-hunters and might help to sell you house! According to the study, "Gardens are also crucial to a home's attractiveness on the property market, with two-fifths of Britons saying they would not buy a property unless it had a decent garden." What's are the other things that house hunters are looking at when...
read more