Did you know the word tulip was first time mentioned in 1554? The word tulip is most commonly derived from Persian word for turban, because of it's resemblance to the tulip flower shape.  Tulips actually belong to the lily family and currently there are around 75 wild species of tulips.
Tulips are best planted in wet soil, in full sun or half shade. They are excellent as cut flowers and commonly used in bouquets and wedding flowers.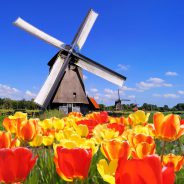 Tulips are a great addition to the garden, as they add colour, vibrancy and structure to any outdoor space – especially as they're available in an array of different hues, including pinks, purples, reds, crimson, yellow, orange and white. Regardless of whether they're planted in pots, containers or in the ground, they're a green-fingered connoisseurs' perfect companion! However, as with all flowers and shrubs, it's important to follow a few tips and tricks when planting tulips. 7 Tips for Planting Tulips 1....
read more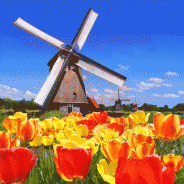 Tulips signify the long awaited start of spring and because of this, they have become a celebrated perennial. Asides from their beauty, these particular flowers also boast a somewhat bizarre history… 1. Where did Tulips come from? Native to Central Asia, where they were discovered hundreds of years ago, the Tulip was later introduced to Turkey, where it became an important part of the local culture. 2. The word 'Tulip' doesn't mean what you think it means… The word "tulip" means turban in Turkish and is thought to signify...
read more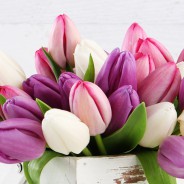 Tulips (botanical name Tulipa) are one of the most prevalent of all bulbs, celebrated for their vibrant hue and interesting shape. Regardless of the occasion, these beautiful flowers are a great addition to the home space, both indoors and outside. When to plant new bulbs To guarantee perfect spring tulips, it's best to plant bulbs between mid and late autumn. Tulips  have a later planting season to most flowers, in order to prevent the disease tulip fire when brown spots of dead tissue occurring on the leaves. Another way to avoid unhealthy...
read more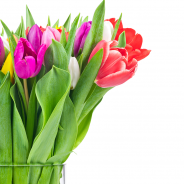 Have you ever seen a stunning bunch of tulips sitting in a jar of water without any soil and wondered how on earth they can survive? A beautiful way to display these stunning flowers, it's actually easier than you might think to achieve. Making tulips grow from their bulbs in just water can actually be pretty simple to execute if you know how – so listen up! Why choose tulips? To begin with, why should you use tulips to create this ultimate look in your home? Well, to be honest, it's because they are absolutely beautiful. These spring time...
read more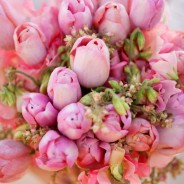 Planning a spring wedding? Are you wondering what flowers are in trend & season? The answer – Tulips! Widely available, and sometimes underrated, tulips are a wonderful addition to a bridal bouquet. Here are the best 10 Tulip Bouquets from Pinterest, enjoy & get inspired! 1. Country Vintage Bouquet 2. Pink Tulips & Gypsophila 3. Romantic Tulips & Roses 4. Modern White Tulip Bouquet 5. Yellow Tulips in Modern Bouquet 6. Beautiful Garden Inspired Bouquet 7. Bouquet with Parrot Tulips 8. White Tulips & Red Roses 9....
read more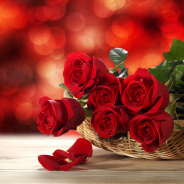 Valentine's Day is celebrated around the world every year on February the 14th and is a time when those in love display their feelings through gifts, dates and flowers. The history of Valentine's Day Valentine's Day began many years ago and is thought to have come about due to Saint Valentine of Rome. Saint Valentine was imprisoned in Rome for illegally marrying soldiers to their loves despite the fact they were forbidden to marry by the state. The Roman Emperor believed that once married, men made terrible soldiers and as a result put a ban...
read more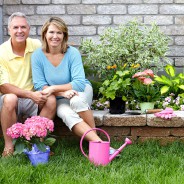 Did you know that an average garden in the UK has a total investment of £1.790 by the house owners? Revealed in a recent study by Homebase, they also set a list of garden flowers that are most attractive to house-hunters and might help to sell you house! According to the study, "Gardens are also crucial to a home's attractiveness on the property market, with two-fifths of Britons saying they would not buy a property unless it had a decent garden." What's are the other things that house hunters are looking at when...
read more