Buying gifts for friends are not easy.
You want to get them something thoughtful while not blowing your budget. You know they have everything they need, and let's be honest a GPD navigation is hardly a thoughtful gift, no matter how practical it may be!
Don't get them something that will be just collecting dust on the shelves either! The statute that you loved that much in the shop looks amazing right there, but your friend might not be equally impressed if it has to find a place on his or her shelves.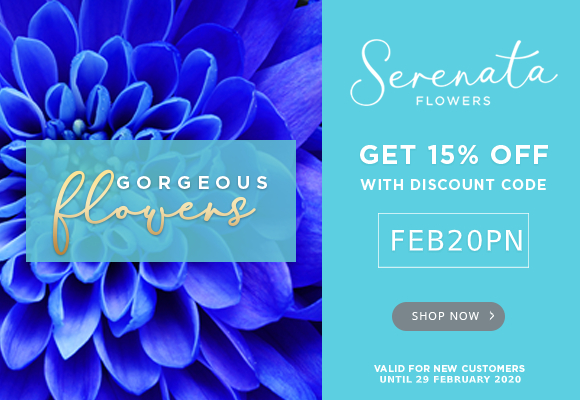 Getting clothes is tricky because you might not be sure about their size or taste, and buying them some home decorations always carries a bit of risk.
Are you also running out of ideas?
Luckily, there are few fool-proof gifts that always please and one of them are hampered.
Filled with food, wine and all the things your friend will certainly appreciate.
You can find all of these Christmas ideas and more at SerenataFlowers.com.
7 Xmas Hamper Ideas for Friends
1. For Wine Enthusiast
Not one, but 6 bottles of fine wine packed in a case with a little vintage feel. £174.99* with free delivery.
2. Pampering Gift
Ideal gift for Christmas – a bottle of wine, beautiful pink potted rose and scented rose hand cream, all presented in a beautiful wicker basket. £34.99* with free delivery.
3. For Christmas Party
This Christmas Party hamper contains everything you need to celebrate Christmas in style. From mulled punch, wine, mince pies to truffles, olives, Bombay mix and even real Panettone. All for £59.99* with free delivery, while stocks last.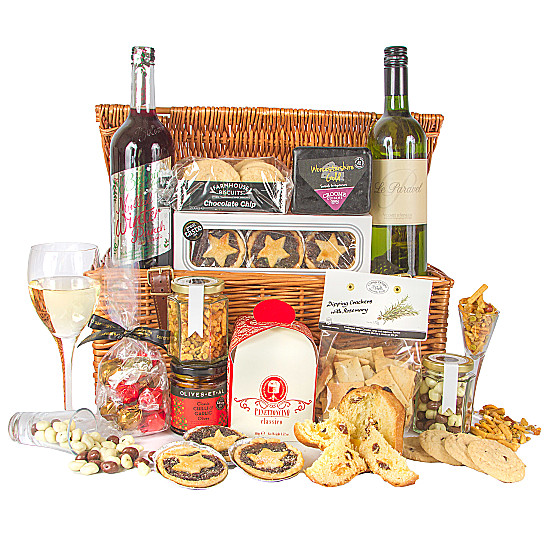 4. For a Chocolate Lover
A real heaven in a gift box – wicker hampers overflowing with chocolate treats, from chocolate truffles, handmade fudge, chocolate covered strawberries, Meringues to luxury Belgian truffles and plenty of chocolate bars. A real treat for the chocoholic in your life. £69.99* with free delivery.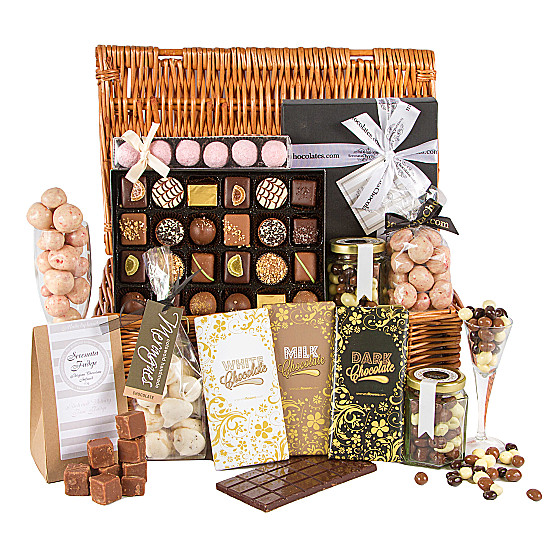 5. A treat for any man
Selection of award-winning beers from around the world, can't go wrong with that! £49.99* with free delivery.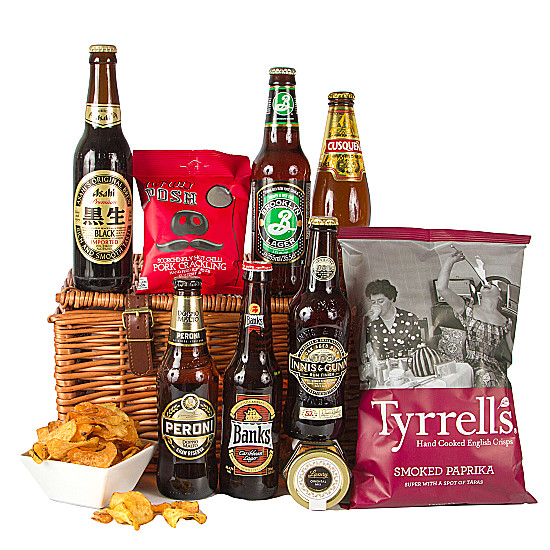 6. Gift for any occasion
Wonderful classic and timeless gift hamper suitable for any occasion. Bottle of the best bubbly paired with a selection of Luxury Belgian Chocolates! I'll take two please! £59.99* with free delivery.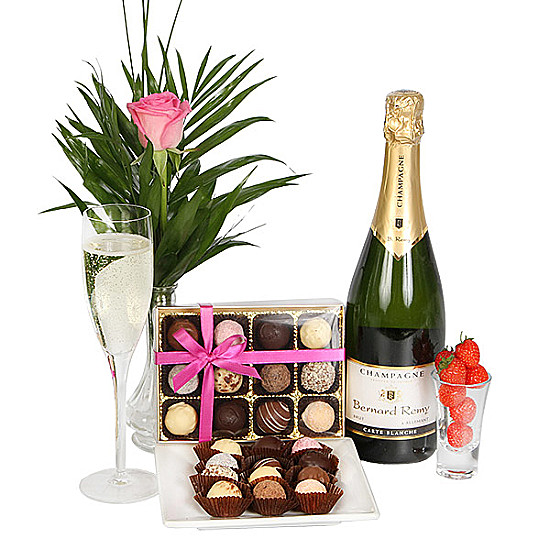 7. Wine & Roses
One of our bestsellers, trio of chocolates, wine and roses. Wonderful combination and a delightful gift for your friend. £39.99* with free delivery.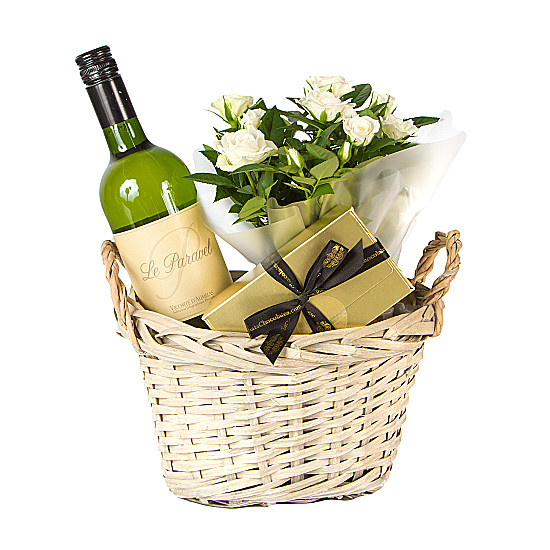 So what do you think?
Which one of these Xmas Hamper ideas for friends you like the most? What would be in your ideal hamper from a friend? Leave a comment below!